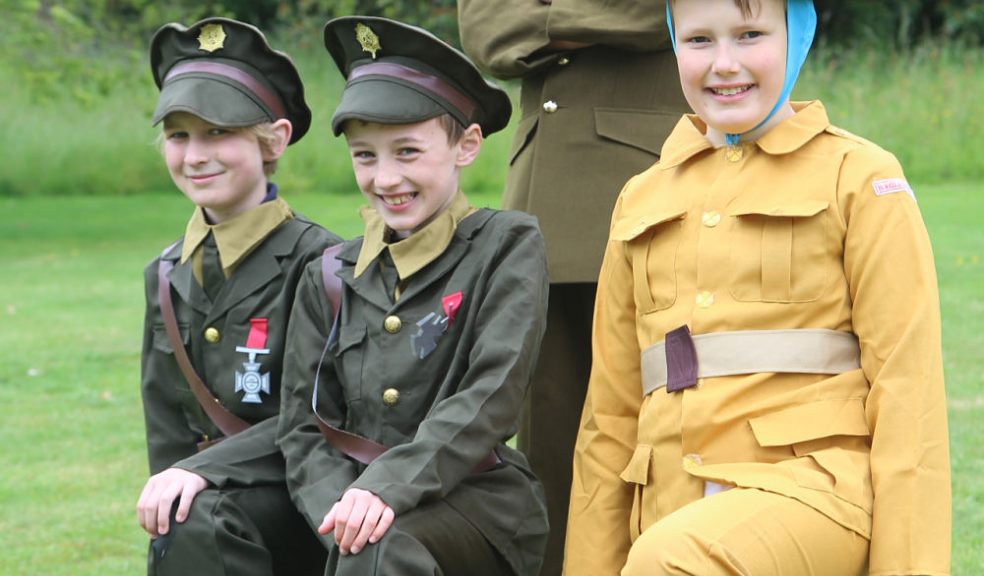 Primary school pupils re-enact famous day in Devon's history at Killerton
Sixty-one children from Year 5 at Broadclyst Community Primary School (BCPS) took on the challenge of re-enacting a famous day in Devon's history when they performed The Forestry Conundrum in the house and grounds of National Trust Killerton in June.
The 9/10-year-olds recreated a day after World War 1 when Killerton House waited impatiently for the return of Lord Acland with news about his Forestry Commission Bill and whether it passed in Parliament. This was an important time for the people of Britain, as they faced a timber crisis which could result in many not being able to cook, heat their homes or run their industries.   
The drama also reflected the views of soldiers at this time, a large number of whom had no jobs to return to after the war. Although many wanted and needed the bill to be passed, there were some landowners and aristocrats who felt that it was their land and their decision and were unhappy that the bill was even being considered. The children portrayed both sides of the argument in their production.
The action took place in various locations inside the house and outside in the grounds, finishing with a recreation of the events and accompanying speeches in the dramatic grand garden of the house, where the children braved the unpredictable, and sometimes very wet, weather to complete their performances.
Headteacher Jonathan Bishop explained the importance of these performances to the children: "This is an annual event, through which the children of Broadclyst School learn about key events in local history. Not only have they done their research, but they have also written the script and developed their dramatic skills in order to bring to life an outstanding moment in history against the stunning backdrop of Killerton House."
Crispins of Bradninch very kindly lent a vintage car, free of charge, to add authenticity and drama to the performances.