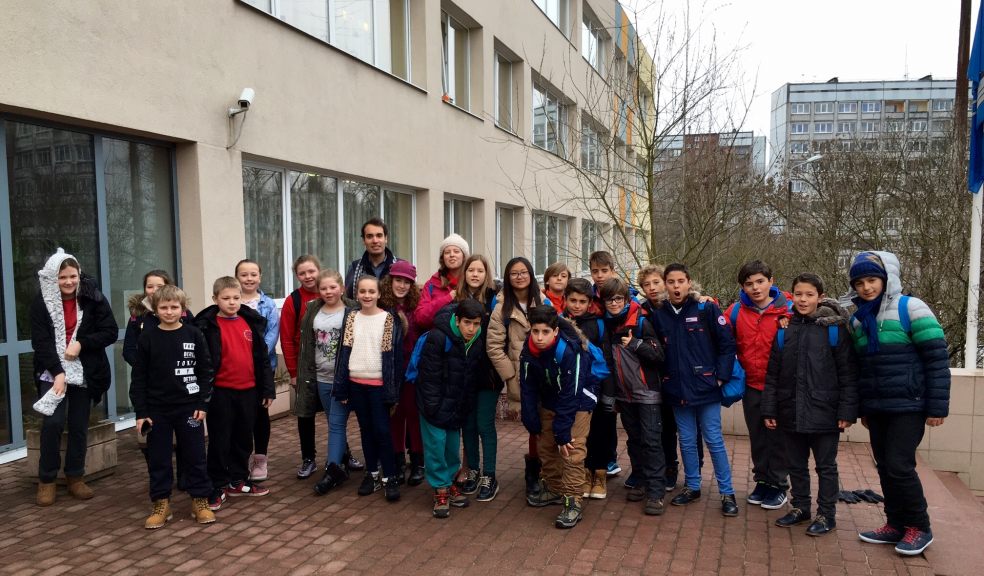 Exeter school pupils take part in innovative Erasmus + project with Spain and Latvia
Redhills Primary school in Exeter, Andrés García Soler Primary in Lorca (Spain) and Riga Classical Gymnasium, in Riga (Latvia) have been successful in gaining Erasmus+ funding to carry out the project "CLIL as a tool for change in the Primary classroom.
CLIL is a methodology which is up and coming in most European Educational systems at this moment in time and it helps schools integrate the teaching of language and content simultaneously apart from providing children with a real memorable learning experience.
This project revolves around the development of common projects between the three countries which are involved in the project when teaching English literacy. The project also places emphasis on measures to deal with mixed-ability classes and cater for different learning styles.
As far as pupils are concerned, the project also aims to significantly increase their sociocultural competence through structured study visits to their other schools from the other countries from the EU.
In the UK, this European programme is managed by the Erasmus+ UK National Agency, a partnership between the British Council and Ecorys UK.
The  project ("CLIL as a tool for change in the Primary classroom") is funded under Key Action 2 of this programme, which  focuses on pupils and teachers ´mobility as well as the cooperation between schools across Europe to share good practices.
The project co-ordinator Enrique Ruiz said: "We are delighted to have been successful in Erasmus+ and this project with England and Latvia has been an actual springboard to considerably enhance our way of teaching. Many teachers and pupils from Exeter, Spain and Latvia have benefited from the project and the opportunities it has actually provided to learn abroad."
After a set of exchanges which allowed Spanish and Latvian pupils to travel to the UK and study in Redhills Primary for a week last summer and Latvian and English children from Exeter to go over to Spain last January, now it has been the turn for 15 Spanish Year 6 pupils: Rosario Montiel, Laura Reinaldos, Anabel Estévez, Lucía Escudero, Adrián Sánchez, Antonio Rosell, Álvaro Cardeñosa, Juan Carlos Padilla, Luis Ferra, Antonio Salas, Antonio Mora, Pablo Sánchez, Paco Romera, Miguel Quiñonero and Enrique Rondán and 8 English Year 6 pupils from Redhills Primary: Jasmine, Hannah, Sinead, Tyler, Rowan, Chloe, Emma, Brooke who have had the privilege to travel to Riga and study at Riga Classical Gymnasium for a week as well as participate in  wide range of after-school activities and afternoon trips.
The Spanish children have travelled abroad with Mr Enrique Ruiz, project co-ordinator, Mrs Elisa Martínez, Spanish head, and Mr Jose Antonio Donaire whereas English children went over to Riga with Sue Carter, deputy head at Redhills, Mrs Rowena Brown and, Mr Sean Pouton, TA at Redhills Primary.
Stuart Busby, headteacher from Redhills Primary and member from the Ofsted and Enrique Ruiz, CLIL expert in Spain, aim to carry on working together.
Mr Busby said: "This project has been the first step in an exciting journey with our Spanish and Latvian partners and friends and this project should grow year on year, as will our friendship."