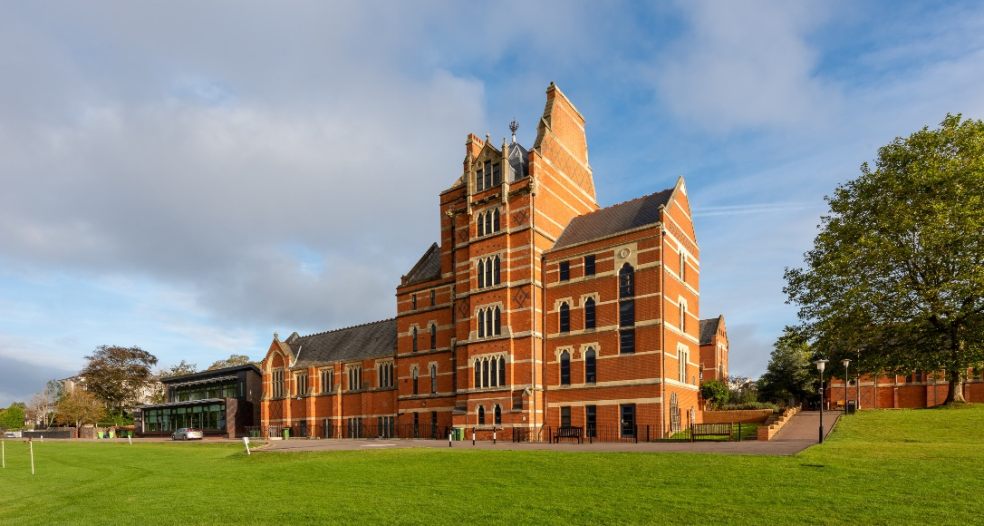 "Just a BRILLIANT school" Exeter School praised in latest school report
A leading independent school in Devon is delighted to feature in the 22nd edition of The Good Schools Guide.
Exeter School, a co-educational day school in the heart of the county welcomed the guide's inspector on campus in February 2022 where she interviewed parents, pupils and staff to fully assess the school's education, facilities and extra-curricular offering.
The Good Schools Guide has been published for over 35 years and is the UK's number one school guide, including impartial and candid school reviews based on their well-informed, unbiased approach.
As always, our pupils shone throughout the assessment, being described as "eloquent, intelligent and questioning – a lovely cross-section of young people" whilst the teaching was praised for being consistently strong and impressively engaging in every subject.
The school's academic reputation for excellence was recognised as was the fact that 'everyone wants to learn'. The art, drama and music departments all received praise as did our thriving sports department with one parent commenting "The academic reputation belies the reality that this is a school that creates and inspires opportunity in every path."
The guide's last word? That Exeter School is a modest setting that isn't used to singing its own praises, just quietly and consistently getting on with offering an excellent education and underpinned by an expansive array of extracurricular opportunities in an empathetic and inclusive environment. 
Meanwhile, in the junior school, the guide praised the school for recognising academic ability and the 'wonderfully creative, really fun' teaching. The inspector witnessed how children feel listen to, respected and secure in their environment and are chatty, open and kind to one another.
Concluding their review, the Good Schools Guide said of the Junior School: "Exeter Junior School does what it says on the label – that is, offering an inspirational education supported and enhanced by a dazzling array of extracurricular activities and trips. Not flashy or showy, just a brilliant school."
Ms Simpson, Head of Exeter School said: "The Good Schools Guide have perfectly captured the essence of Exeter School and we are thrilled with their report. It is extremely rewarding to see, not only our academic offering praised, but also our music, sports and arts departments receiving such exceptional feedback that is truly reflective of the all-round education we provide. Our exceptional pastoral care lies at the heart of all of these great achievements, and ensures that pupils are happy and thriving in all that they do.  As always, our pupils and staff have showcased why Exeter is one of the top independent schools in the region and we couldn't be prouder of them."
Mrs Van Schalkwyk, Headmistress of Exeter Junior School said: "As always, Exeter Junior school pupils demonstrate their dedication to the school community and make us all so proud in the way they represent their setting. The pupils are happy, love their school and have a curiosity for learning that is developed by our wonderful team of teachers. Every day I feel extremely privileged to be leading such a fantastic school and I am delighted that the inspectors who visited us recognised what an excellent school we are."
To read the full report please go to:
www.thegoodschoolsguide.co.uk/schools/exeter-junior-school