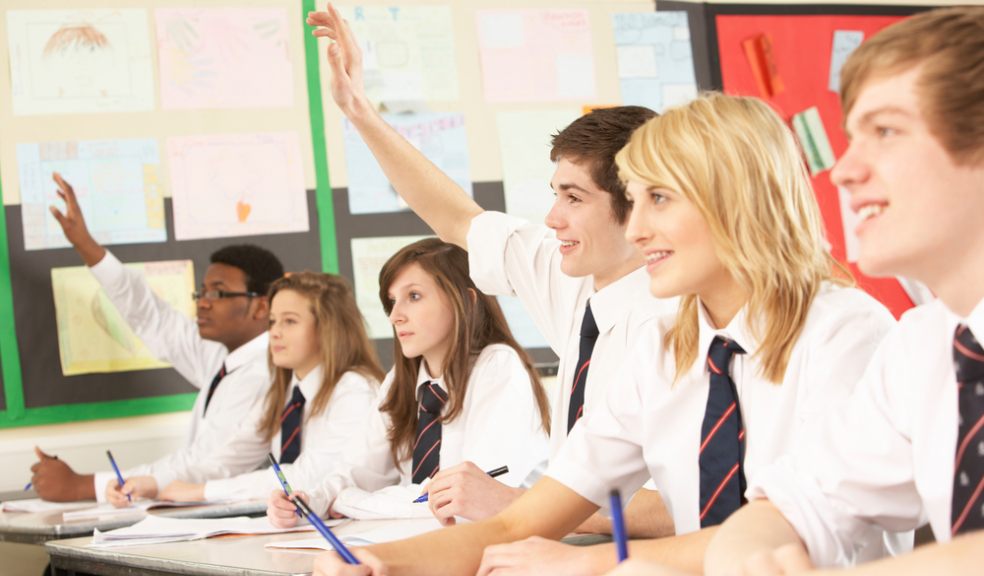 Exeter's Ted Wragg Trust backed to run new Cranbrook school
An Exeter educational trust is being recommended to run Cranbrook's new two to 16 all-through school.
The trust already numbers Isca, St James and Whipton Barton infants and junior schools among its members.
Named after distinguished Exeter educationist Ted Wragg, the trust is led by Exeter University, Exeter College, Flybe and EDF.
New schools cannot be set up by local authorities but have to be run by sponsors.
Following a comprehensive public consultation, Devon County Council will now recommend  Education Secretary Nicky Morgan to appoint the trust to run the new school planned for Cranbrook.
There will be a 420 primary places, with early years provision, and up to 1,000 secondary places within one development on the same campus.
Local people will be able to use the sports hall and pitches as the campus will have a pivotal role in supporting and developing the new community in Cranbrook. 
Work has already started on the new school building which will have a phased opening from September 2015.
Four strong applications were received with various proposals for the new school.
These have been rated against criteria set down by Devon County Council and the applicants also met local people at a well-attended open community event in June. 
There was strong community support for the Ted Wragg Trust.
Following the meeting, the applications were assessed by a panel led by Devon County Council Cabinet Member for Schools, James McInnes with local county councillor Peter Bowden and representatives from Devon Association of Primary Heads, Devon Association of Secondary Heads, Devon Association of Governors and senior education staff.
Mr McInnes said: "I am very appreciative of the detailed work and time of all the sponsors in putting forward their proposals and the calibre of the applications received."
"The application from the Ted Wragg Trust demonstrated strategic vision, educational capacity and experience.
"They have strong partnerships promoting high standards, a structured business plan, financial planning and operational capacity to work within the tight timescales. They also have a proven track record."
The trust says: "Cranbrook Education Campus will provide an outstanding all-through, child-centred education for pupils from 2-16.
"Learning will be individually tailored to ensure every pupil can reach the highest academic, technical or vocational level through a dynamic, creative and inspiring curriculum.
"The capability and proven experience of the education partners will drive the development of the school to be fully inclusive, highly aspirational and standards driven."
It says the Cranbrook Education Campus will have:
An all-through curriculum that focuses on the individual learning pathway of each pupil and charts their development and continued improvement as they move through each key stage
An innovative curriculum with the embedded themes of Enterprise and Sustainability delivered in partnership with local employers and other education providers that will inspire learners in the context of where they are living and learning
A collaborative ethos with the local learning communities, employers, community organisations, children centres, the local chaplaincy, multi-agency support teams and the local authority to ensure the school is constantly adapting to the needs of the learners, community and local employment requirements
A key role in developing the community of Cranbrook using the facilities and resources to be at the heart of social interaction, healthy living, engagement in lifelong learning and establishing new traditions for the local population
A focus on evidence based research and practice to ensure the very best and latest teaching and learning strategies drive success and achievement
A large and experienced network in the Multi Academy Trust which will enable business efficiencies to drive the very best services for all learners