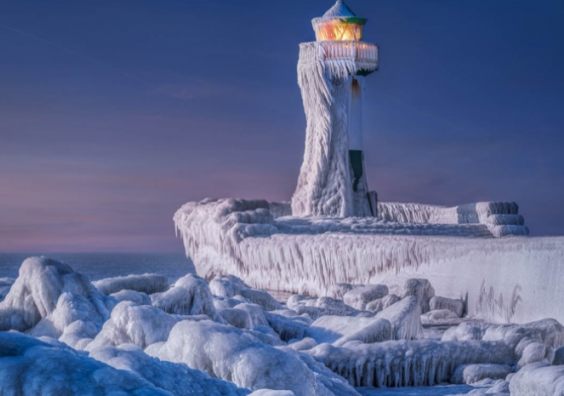 Following the 606,000 photos that were submitted to the world's largest photo competition, the CEWE Photo Award , the winner has now been announced.
Photographer Manfred Voss was named the winner for his picturesque frosty scene that was captured on the German island of Rügen.
'Frozen Lighthouse' – by Manfred Voss
Manfred Voss, winner of the CEWE Photo Award 2021 said: "It feels absolutely great, almost unbelievable, to have won the world's biggest photo competition in the end. The theme "Our world is beautiful" could also be called the theme of my photography....