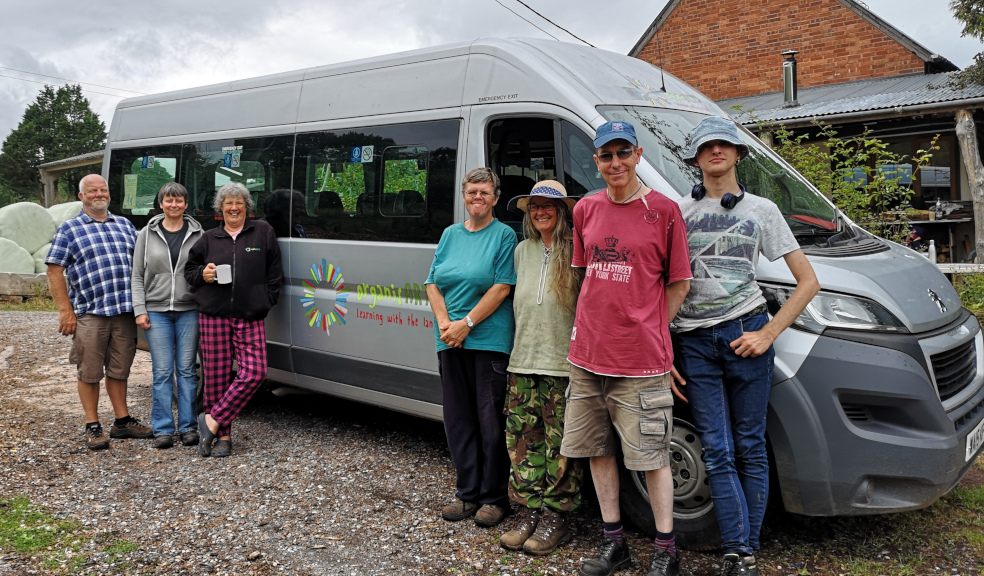 Volunteer drivers needed for "lifeline" community garden minibus
Ide-based charity Organic Arts is seeking volunteer drivers to transport adults in a minibus between Exeter and its community garden project.
Volunteers need to spare one to two hours of time and be confident, competent drivers.
Garden sessions run on Wednesdays and Fridays 10.30am-3.30pm with the charity's minibus used to collect and drop people off at Exeter city centre and Cowick Street.
Organic Arts' garden project especially benefits people who may have mental health issues, learning difficulties or feel socially isolated.   
Volunteers have the opportunity to grow vegetables, look after and develop the large plot, make soup from the produce, or simply enjoy some time-out.
It's an important place for over 35 volunteers who come each week and would otherwise struggle to get out to the farm.
Val Hall, garden volunteer, says: "The garden is a lifeline and many of us wouldn't be able to get here without the minibus. The garden gives me purpose and structure, is healing and helps me to mix with other people. It's given me back my self-esteem and a sense of pride. It's also about sharing with others and being part of a community."
Organic Arts can offer volunteer drivers reasonable expenses and refreshments, including especially freshly-cooked soup made from the garden vegetables.
Drivers do not need a D1 on their license because the charity has a light minibus that is easier to drive than other models.
Christine Duff, Organic Arts co-ordinator, says: "Sadly our site is not on a public transport route, but that creates an isolation which is one of the reasons that makes it so special to the people who visit us."
Andrew Sanders, garden project co-ordinator, says: "The garden project is a lifeline for many of our more isolated volunteers. Finding someone who would be willing to drive for us would enable them to continue to participate with the project."
About Organic Arts
Organic Arts is an educational charity that promotes the arts and rural issues through educational visits and walks, classes, workshops, community projects, exhibitions and performances.
In 2016 Organic Arts won a Devon Environmental Business Initiative (DEBI) award for its environmental education work.
Organic Arts is based at West Town Farm, Ide EX2 9TG.
Registered charity number 1146209.
Find out more about at: www.organicarts.org.uk
Please get in touch
If you are interested in volunteer driving please email info@organicarts.org.uk or call 01392 811080 between 10.30am-3.30pm Weds-Fri.