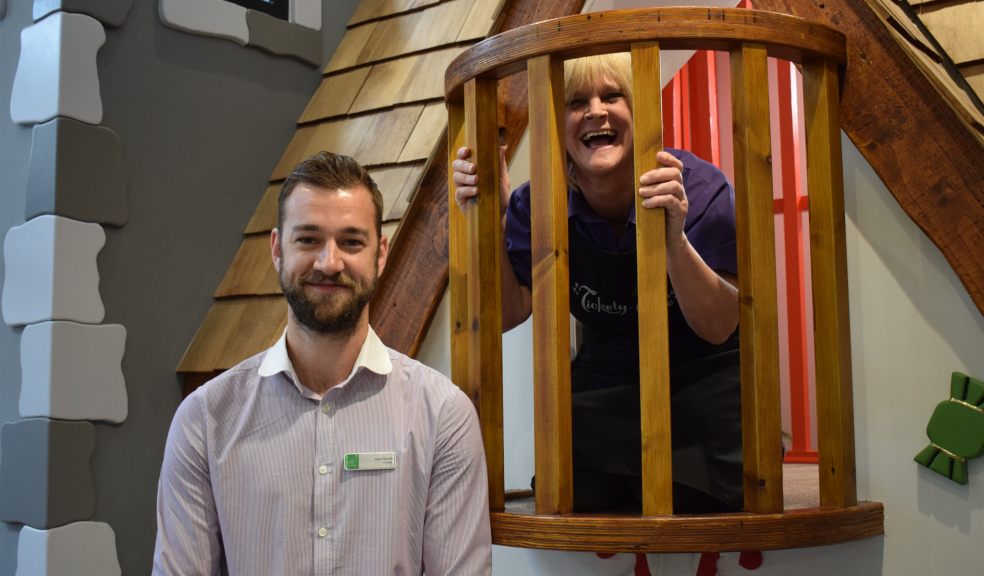 Tickety-Boo teams up with ELF
An Ottery café has pledged to fundraise for local charity ELF (Exeter Leukaemia Fund), which provides vital support to patients and families living with leukaemia.
Tickety-Boo will be raising funds for ELF over the next 12 months using a variety of initiatives that customers young and old can get involved with.
Ideas include an elf treasure hunt, colouring competitions and guessing the number of shells in a beach bucket. A coin spinner in the café means customers can donate any spare change. Tickety-Boo is already offering free coffee grinds to keen gardeners, and any donations given will be added to the ELF collecting tin.
The Tickety-Boo team also hopes to get on board with ELF's Cream Tea campaign, which is happening throughout June.
Front of house manager, Cheryl Mabin said: "Most of us know someone whose life has been affected by cancer; charities like ELF that can make such a difference to them.
"Our customers have always been very generous for our fundraising and we know that they will help with our efforts for ELF."
ELF supports patients and their families attending the Royal Devon and Exeter Hospital who are affected by blood cancers and blood disorders. The charity does this in a variety of ways, including the provision of a flat close to the hospital for patients and families to stay nearby to the RD&E and a transportation service for patients, which is widely used in East Devon. It helped to fund the building of the Haematology Centre and most recently completely funded the building of the Chevithorne family suite at RD&E.
ELF's latest initiative called ELF@Home revolves around growing its volunteer support service, with volunteers not only providing patients with friendship and company, but also helping with shopping trips and administrative tasks.
Fundraiser Gary Moore who visited Tickety-Boo to meet the team, said: ""ELF could not provide its vital services without fundraising from individuals and businesses, and every penny counts.
"The support of a close-knit community like Ottery St Mary can really make a difference to a charity like ours."
To find out more about the work of ELF visit www.elfcharity.org.uk