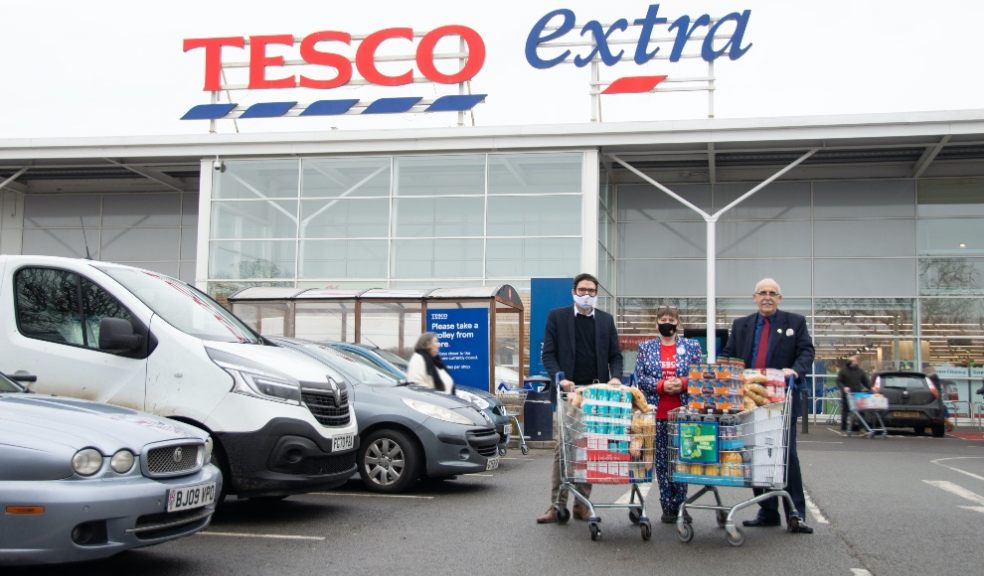 Tesco stores donate much-needed food for Exeter families this Christmas
Exeter's Tesco stores have joined a city-wide effort to contribute food and gifts to children and families in critical need of support this festive season.
It is estimated that more than 700 families in the city may go hungry this Christmas. Tesco has responded by donating to a local Christmas Hamper campaign to provide the vital support families need.
Ian Dyer, Store Manager at Tesco Exeter Vale, said: "In what has already been a challenging year, it's important that we do whatever we can to make sure children and their families do not go hungry this Christmas. We are glad that we are able to play our part in supporting this campaign."
The campaign, delivered by Exeter CITY Community Trust, with support from Exeter City Futures, has set up a Just Giving page called the Exeter Festive Appeal, enabling the public to make their own donations.
Andrew Hardwick, Managing Director at Exeter City Futures, said: "We recognise that some people may not be able to contribute financially after a tough year, but those who would still like to support the Exeter Festive Appeal can do so by creating their own fundraising page or helping to share with their colleagues, friends and families.
"While the statistics around the number of families and children in need of support this year are shocking, it's been heartening to identify organisations that are keen to come together as part of a city-wide effort to support the health and wellbeing of our citizens.
"We hope to raise as much money as possible and provide generous hampers of food and festive gifts for each of the families in need. Please contact us if you would like to support, and we encourage everyone to share the fundraising page and donate if they are able to."
Jamie Vittles, Chief Executive of Exeter City Community Trust, added: "This year has been incredibly challenging for so many people.
'It has been fantastic to work with Exeter City Futures on this campaign and to see the amazing support coming in from large and small businesses and individuals."
To find out more, contribute or support the Exeter Festive Appeal, visit justgiving.com/campaign/ExeterFestiveAppeal