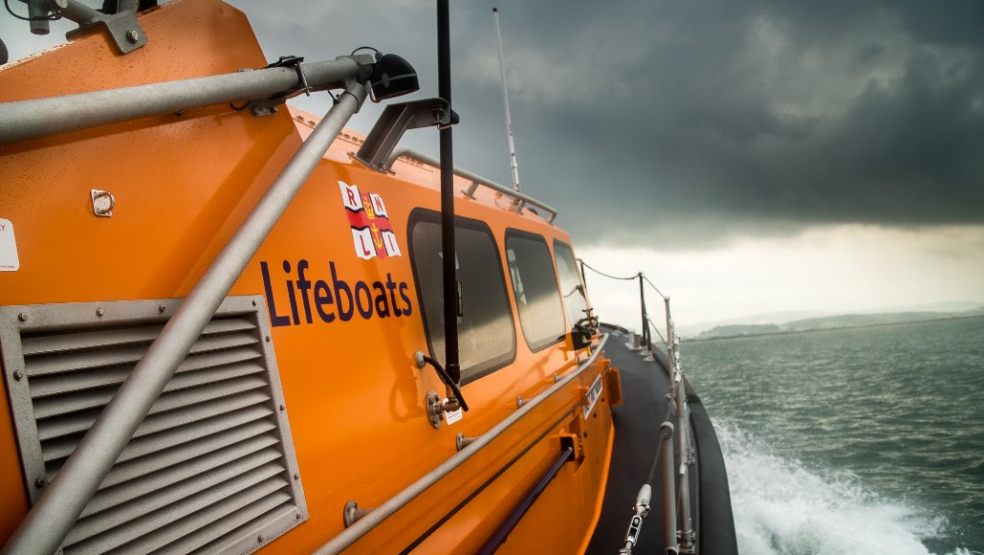 Tesco donates thousands of pounds to support Exmouth's lifeboat
Exmouth Lifeboat Station has received a £4,000 grant from Tesco to support it in its lifesaving work.
The station was established more than 200 years ago, with a new station and boathouse created in 2010.  The crews have been awarded seven medals for gallantry. 
Exmouth's fundraising branch of the RNLI received the funding from Tesco's Bags of Help scheme, enabling it to continue saving lives at sea.
Ben Black, fundraising manager, said: "We're very grateful to Tesco for this money. We rely on donations so we can continue saving lives at sea 365 days a year.
"It costs £103,000 to run Exmouth Lifeboat Station annually. This is excluding any additional boat maintenance, which on average costs around £28,000 per year. The Tesco funding will go towards our operational running costs, which is great news for the people of Exmouth.
"The RNLI continues to be made up of 95% volunteers, and we are proud to be celebrating our 195th birthday in 2019. We want to continue offering this vital lifesaving service at Exmouth, which is only made possible with donations such as this and support from the generous public."
The Lifeboat Station is one of three community organisations and charities in Exmouth to benefit from a special coastal round of Bags of Help funding. The Marine Conservation Society received £2,000, while Surfers Against Sewage were given £1,000.
Bags of Help sees funding awarded to thousands of local community projects every year. In 42 seaside towns during May and June, customers voted for coastal projects nominated by groups working around the coasts of Britain to receive funding.
Rhodri Evans, Tesco's communications manager for the South West, said: "We are very proud of the impact Bags of Help has had in communities across Britain. The funding scheme responds to the needs of local communities, which is why in Exmouth we listened to colleagues and customers and decided to dedicate a round to groups and charities improving and preserving our wonderful coastline."
Bags of Help has provided more than £80million to more than 27,000 community projects across the UK. 
Customers cast their Bags of Help votes for local good causes by using blue tokens handed out at checkout points in their local store.
Graham Duxbury, Groundwork's National Chief Executive, said: "Bags of Help continues to enable local communities up and down Britain to improve their local spaces and the places that matter to them. We're pleased to be able to be a part of the journey and provide support and encouragement to groups enjoying, protecting and improving Britain's coastlines."
Further information is available at www.tesco.com/bagsofhelp