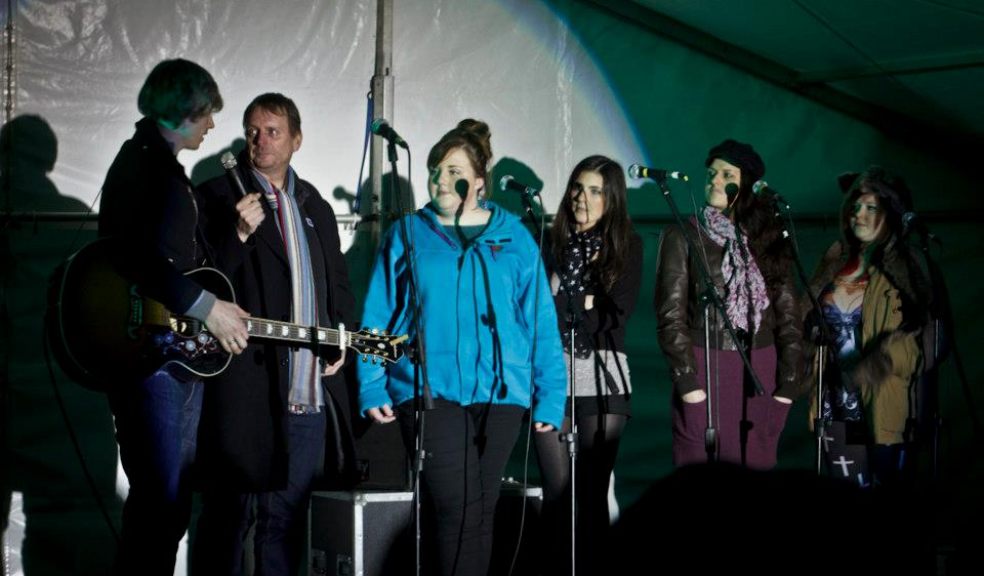 Sponsored Sleepover Raises £23,000 for Exeter's YMCA
A sponsored sleep out in Exeter city centre on Saturday night raised over £23,000 for Exeter YMCA's work with local homeless young people.
180 people took part in the sleep out, called 'Sleep Easy', battling against lows of three degrees Celsius and torrential rain. Participants included six members from the Gilbert Stephens Young Professional Network who raised over £1,000 for the charity. Gilbert Stephens were also the main sponsors of the event.
Isabel Bertram of Gilbert Stephens Young Professional Network said: "We are all really proud to have supported the Sleep Easy event and we are thrilled with total funds raised. It is a great feeling to know that by taking part we will be helping to transform the lives of local people who need extra support and we would like to thank everyone that sponsored us for their generosity. The atmosphere on the night was great and there is even talk of us all taking part again next year!"
The YMCA is Britain's largest voluntary sector provider of safe, supported accommodation for single men and women aged between 16-35-years-old. Sleep Easy is a national YMCA event. Altogether 1,600 people slept out in local events up and down the country and over £170,000 have been raised so far nationally. The Exeter YMCA Sleep Easy event was the biggest of all the events that took place.
One of the event organisers, Sophie Hodge, said: "A massive thank you to all 180 people who took part and the thousands more who sponsored them. This massive donation of over £23,000 will mean that we can provide important support to the 43 formerly homeless young people living at Exeter YMCA. These young people need far more than just a roof over their heads. This funding will help us to provide one-to-one support, training in skills such as budgeting, cooking and job hunting and much more. It will mean that our young people will not be defined by their pasts but released to live positive and independent futures. Thank you for making this possible!"
The event also saw the release of Adam Isaac's single 'Sleep Easy', written for the campaign. Adam, who starred on BBC1's 'The Voice', wrote the charity single with many of the formerly homeless young people living at Exeter YMCA. The song aims to highlight the experience of the thousands of young people in England who are forced to leave home. The single is now available as a download from Amazon and is soon to be released on iTunes as well. All proceeds raised from the single will go towards Exeter YMCA's Sleep Easy campaign.
To donate to the campaign go to www.sleepeasyexeter.org.uk