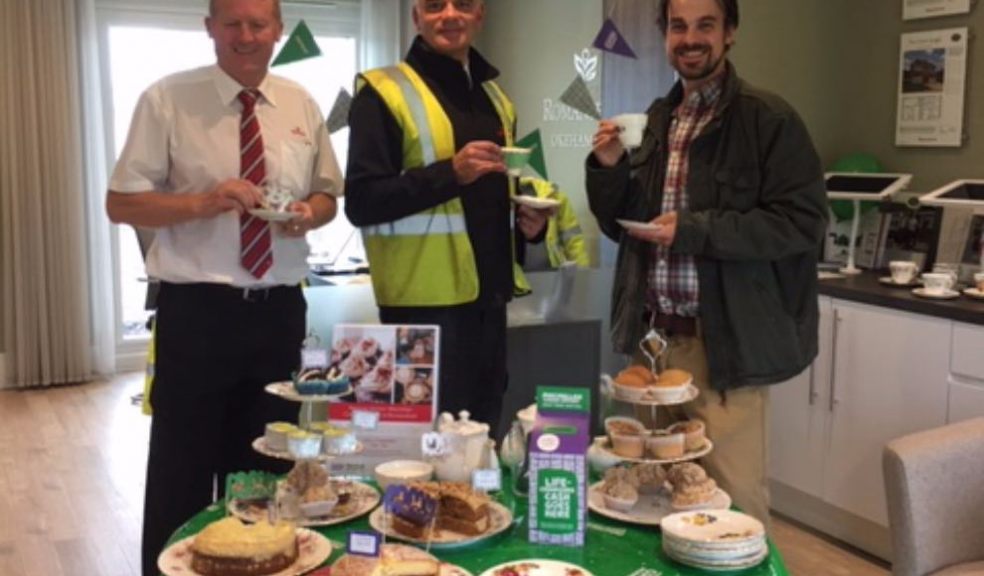 Redrow South West supports Macmillan in World's Biggest Coffee Morning
On Friday 27th September, Redrow Homes' South West division supported national charity Macmillan Cancer Support in its annual World's Biggest Coffee Morning event.
The UK-wide coffee morning is Macmillan's biggest fundraising event, raising £26,914,382 in 2018 and over £200 million since its conception in 1990.
The housebuilder invited its residents and prospective homebuyers as well as members of the local community to the coffee mornings it hosted across eight of its developments in the South West.
The events hosted by Redrow were warmly welcomed by its customers and residents, and the money raised will go towards supporting the charity in the fantastic work it does to help those affected by cancer.
One of Redrow's founding pillars focuses on creating thriving communities; the Macmillan Coffee Mornings at its sales offices were an example of the company's commitment to the local communities in which it builds and to ensuring its developments bring social value to the area.
To date, in 2019 Redrow has committed £314 million in contributions to local communities – to be used towards the provision of schools, community centres, medical centres, sports facilities, footpaths, cycleways and public green spaces – as well as delivering 1,712 social housing homes across its developments.
The South West division has also recently created an Okehampton community fund to support deserving causes in the area where its newly launched Romansfield development is located.
Kevin Bradford, Redrow South West area sales manager, said: "Macmillan provides vital physical, emotional and financial support to people during what might be the hardest thing they ever have to go through.
"We were thrilled to be supporting such an amazing charity by being part of the World's Biggest Coffee Morning campaign – and so were our residents and customers! We're already looking forward to getting involved again next year."
For more information about Redrow's developments in the South West, please visit https://www.redrow.co.uk