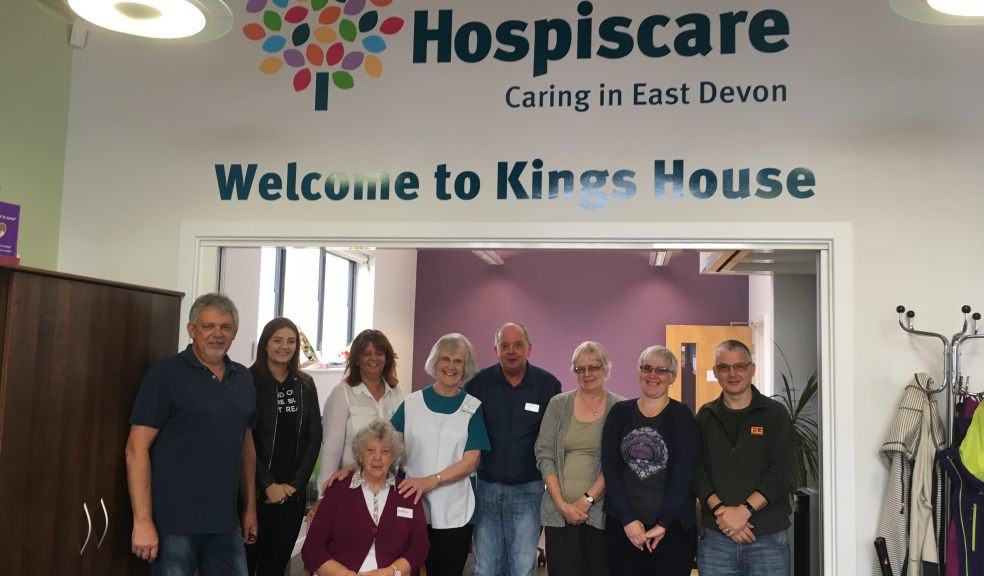 Jolly Good Jaunt a vital boost to Hospiscare Kings House Day Care Centre
This year's Jolly Good Jaunt is fast approaching on Sunday 29th October. The sponsored walk is guaranteed to be lots of fun and for a very good cause. Much of the money raised will go towards funding the services at Honiton`s Kings House day centre.
The role provided by Day Care is invaluable. Operating on a Tuesday and Thursday, the centre enables patients to take part in a range of activities including crafting and chair-based exercises, a freshly cooked lunch (with veg grown from the garden) and the opportunity to enjoy a variety of different guest speakers and entertainment.
On alternate Wednesdays, a support group is in place for discharged Day Care patients as and when they require further support. A joint carers' partnership, the Hospiscare and Honiton Carers' Support Group also meets every Wednesday either at Kings House or at the Methodist Church. The Clinical Nurse Specialists are now offering outpatient appointments at Kings House and the Community Nurse cluster team for East Devon are based there. And more is to come. In January 2018 a Motor Neurone Disease outpatient clinic will start and a weekly pop-up café is planned.

The family of the late Reg Chown have particularly warm memories of how Reg was treated by the hospice:
"(He) attended Kings House every Tuesday until just before he passed away in May," one family member recalls.  "The hospice was a great support to him and us. He often come home with photos of the activities they had been up to… Our family have both volunteered and walked the Jolly Jaunt for the last two years and will do so again this year. It is a great way to spend a Sunday morning. Walk the dog if you have one and get a hog roast at the end as a way of saying thank you to a great charity!"
  
Hospiscare is a local charity, providing free, high quality care and support to people with a progressive life-limiting illness, and those close to them in Exeter, East and Mid Devon. To enter the Jolly Good Jaunt visit www.jollygoodjaunt.co.uk or call 01392 688020.