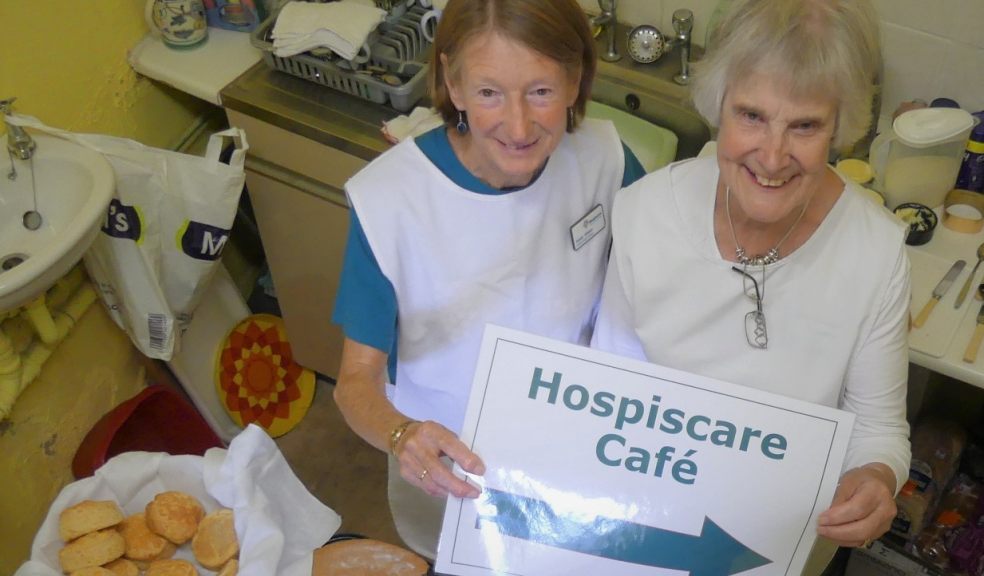 Generous auction-goers make Hospiscare fundraising total soar
Generous buyers at Chilcotts most recent sale helped swell ongoing fundraising for Hospiscare to over £16,500.
Each sale day the auctioneers invite the Hospiscare team to take over the kitchen at the Silver Street Saleroom near Honiton Community College, to sell tea and coffee, snacks and cakes made freshly by Hospiscare volunteer Mary Bolshaw and her team, with every penny of profit kept by the charity.     
At the July Antiques and Interiors sale, Liz and Duncan Chilcott launched celebrations to mark the company's 15th anniversary by providing free refreshments for buyers attending the auction.
"We paid Hospiscare to make and serve the refreshments, but our customers got wind of what was happening and decided arbitrarily to make their own donations," explained Liz.
"Once Hospiscare's costs for ingredients were deducted, our payment to them for the service together with these generous donations came to an incredible £480."
The sum raised at the sale takes the ongoing total to £16,516.
"Earlier in the year we talked about our aim to reach £15,000 as it's our 15th year in business, but our customers put paid to that with their generosity!" laughed Liz.
"And at this rate we will easily reach our target of raising £20,000 by 2024 which will be our 20th anniversary - watch this space!"