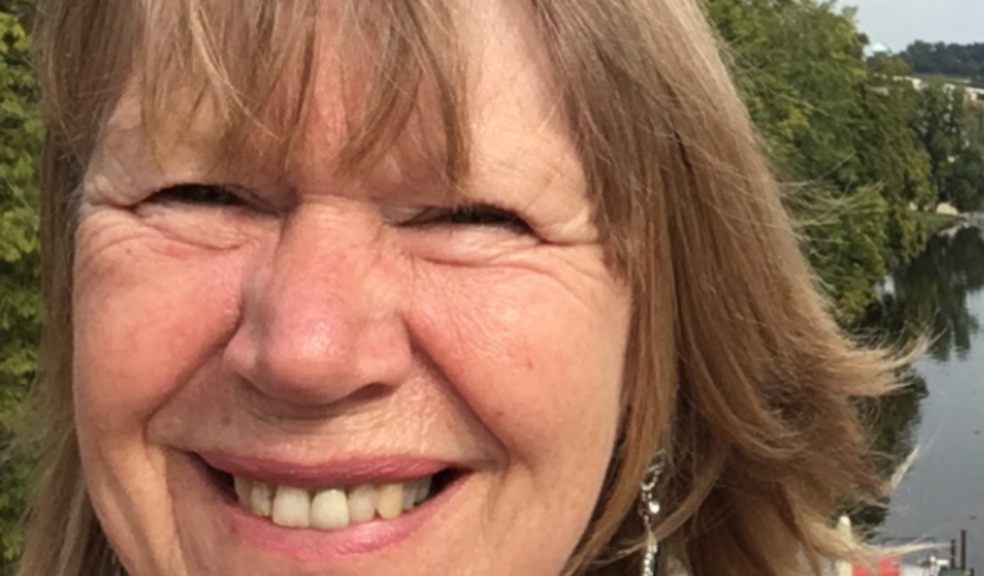 Exeter woman runs half marathon to raise awareness of bowel cancer
Lorraine Ritchie, 59, from Exeter, will run the London Landmarks Half Marathon two months before her 60th birthday, raising funds for Bowel Cancer UK in memory of her mother and sister, who she lost to the disease within a year of each other.
After obtaining a place in the ballot, Lorraine has been joined by her daughter, niece, nephew and brother in law who will also be running for Bowel Cancer UK. Running has become a family endeavour, since entering a 10k race in support of Lorraine's sister Tina 
three years ago, who was undergoing chemo at the time.
Lorraine explained that she doesn't find running or training for the race easy, but manages to keep going motivated by the memory of her mother and sister.
"I have always detested running, much preferring team sports, but 3 years ago as a family we decided to enter the Exeter 10k Race for Life in support of my sister Tina who was undergoing chemo for Grade IV Bowel Cancer."
"I decided to accept the challenge of completing a Half Marathon two months before my 60th birthday, and started training at the beginning of September.  Since that time I have lost 2st 7lb at Slimming World, starting on Couch to 5K and then increasing my distance weekly where I have now completed 2 x 10 mile runs.  Apart from saying goodbye to my mum and sister I have never done anything so hard in my life.
"I am now starting to look forward to the race, as I now feel that I will be able to run the whole distance – which will be a huge achievement for me. I am really looking forward to sharing this occasion with my amazing daughter Emma, cheered on by our family members including Emma's two young boys (6 and 4) on their first trip to London."
Lorraine will be joining 13,000 other runners on 24th March 2019, to run the 13.1 mile course, which weaves through the Capital's most famous landmarks including Big Ben, St Paul's Cathedral, the Shard, the Tower of London and the London Eye, plus a number of quirky and lesser known ones.
The inaugural edition of the London Landmarks Half Marathon in March 2018 was hailed a huge success, raising £4.98m for over 100 charities. The 2019 edition will see 3,000 additional runners take part and has a target of raising £6m for charity. With charities at the forefront of the event, there is sure to be a lively atmosphere along the route, with over 170 cheer stations as well as entertainment, music and activities.
For more information about the event visit www.llhm.co.uk and to learn more about  Bowel Cancer UK visit https://www.bowelcanceruk.org.uk