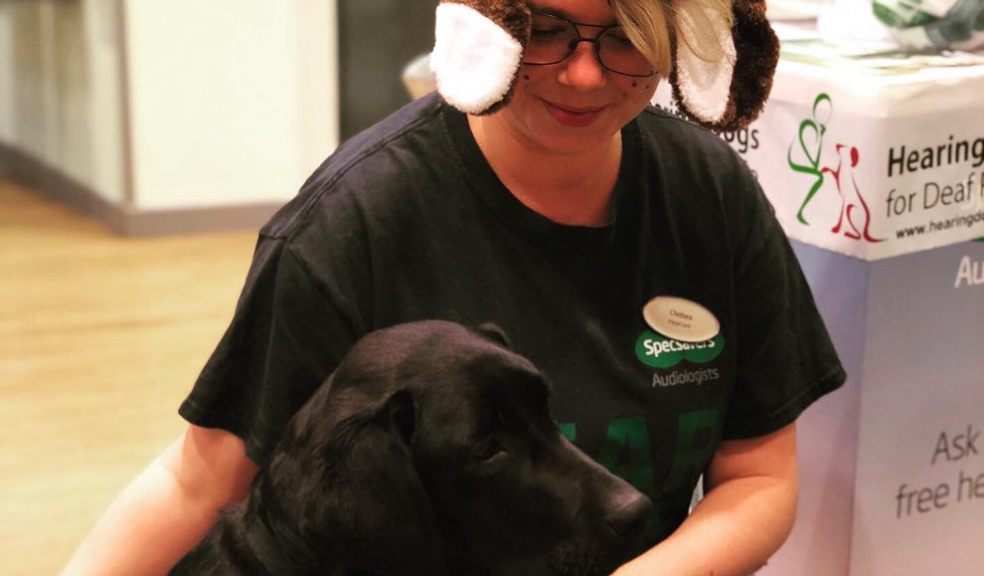 Exeter Specsavers raises funds for deaf charity
EXETER Specsavers store cranked up the cuteness factor when it played host to precious puppies from the Hearing Dogs for Deaf People charity.
Audiologists from the store's Hearcare team arranged the fundraising day to launch its support of the charity, with the aim of raising thousands of pounds.
Hearing Dogs for Deaf People trains dogs to alert deaf people to important sounds and danger signals, providing independence, confidence and companionship. 
Vicky Ryan, Community Fundraising Manager atHearing Dogs for Deaf People, said the money raised at Exeter Specsavers will go towards supporting people once they have hearing dogs, as well as sourcing and breeding the right puppies for training.
She adds: 'We are extremely grateful for Specsavers' support, which will allow us to continue to help thousands of deaf people.
'Deafness can be a very isolating disability. A hearing dog can give a deaf person a newfound sense of independence and confidence once they have a loyal companion and a true friend by their side.'
There are currently more than 900 working hearing dog partnerships across the UK, and the charity aims to increase this number year on year with the help of its supporters.
Donna Morgan, the Exeter Specsavers' director of audiology, says: 'We're delighted to be supporting Hearing Dogs for Deaf People so they can continue their work, which makes a real difference to deaf people's lives.
'It was lovely to see the puppies. Everyone fell in love with them. But of course, their visit had a very important message for our customers and staff.
'Deaf people won't hear simple sounds that many people take for granted such as the doorbell, alarm clock and even danger signals like the fire alarm. But thanks to a hearing dog, they can be made aware of them – which makes a real difference to their lives. 
'We have sponsorship forms at the store and donation tins, with all proceeds going to the charity so that they can train more puppies. 
'There are 400 applications for hearing dogs each year, but the charity can only afford to train 150. We'd love to be able to help them increase that number.'
For further information about Hearing Dogs for Deaf People or to make a donation, go online at www.hearingdogs.org.uk
To book a hearing or sight test appointment at Specsavers Exeter, visit the store at 247-248 High Street, Exeter. Alternatively, telephone 01392 210 604or log onto www.specsavers.co.uk/stores/exeter.