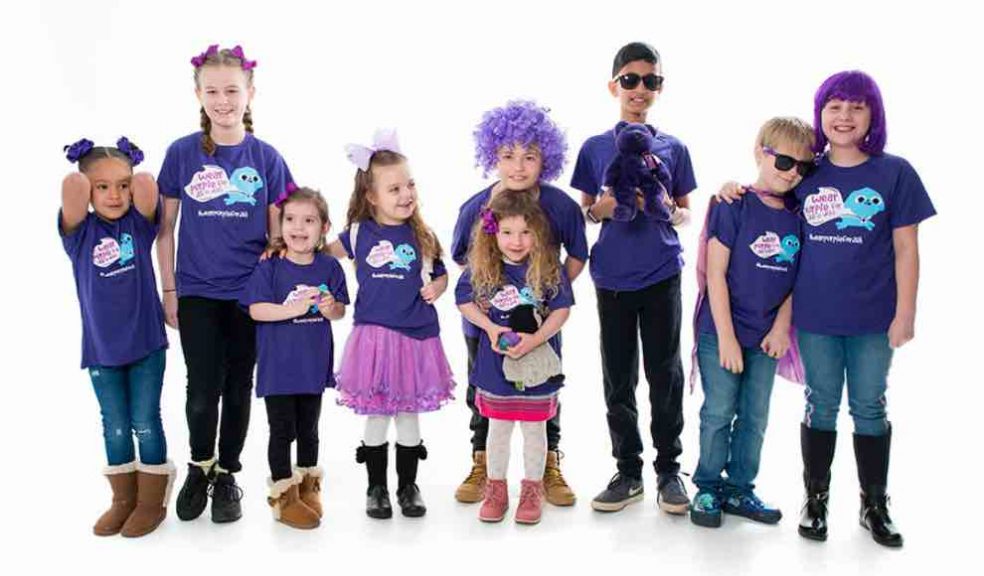 Crediton children leading the charge against childhood arthritis
On June 2nd, Crediton native Sophie Carr and her friends will be wearing purple and walking eight miles to raise funds as part of National Rheumatoid Arthritis Society's (NRAS) #WearPurpleforJIA campaign, which kicks off on June 7th. 
The campaign aims to raise funds and awareness around Juvenile Idiopathic Arthritis (JIA), one of the most common causes of physical disability in childhood. Sophie herself has suffered from JIAsince she was three years old and, despite a recent flare up in her knee, still plans on participating in the eight mile walk to raise awareness of JIA across the UK.
Sophie's walk is kicking off NRAS's #WearPurpleForJIA campaign where schools, workplaces and local communities across the country will organise purple-themed events at home or the workplace and spread the word on social media to help raise awareness of JIA in children under the age of 16.
This national awareness campaign aims to fund raise and, more importantly, inform and educate the general public that children can get arthritis too. Although there are over 12,000 children under the age of 16 in the UK affected by JIA, diagnoses can often take months or sometimes years. Early diagnosis and awareness is key to properly treating and managing the disease from an early age. 
Anne Gilbert, Youth and Family Services Manager at NRAS, commented, "We have been overwhelmed by the increasing support shown for this campaign over the last three years; our supporters raised over £50,000 in 2018 and this has meant we can create and share more resources, educate more people and continue to host social and fun events in a safe environment where families impacted by JIA can network and unwind."
There is no cure for JIA and to prevent permanent joint damage, early diagnosis is very important. All too often, JIA goes undiagnosed in many parts of the UK by healthcare professionals and GPs because of this lack of awareness. The more people who are aware of the condition, the greater chance that the next time a child presents with a swollen knee, a possible diagnosis of JIA is considered.
Sophie's mother, Jo Carr, commented, "Following treatment and later weekly medication which she had for 4 years she was able to do everything she wanted to do and leads a very active life!"
Anne Gilbert added, "Every stage of a child's development poses its challenges; and we know that parenting is one of the hardest and most expensive jobs in the world. Many people may not be able to imagine how much tougher that is with a child or young person who is potentially in a lot of pain, suffers with sleep deprivation and is unable to form or keep relationships positive with friends, siblings or peers.
This can be the reality for a child with JIA. Their mental and emotional health can suffer, as can their self-esteem and this can impact longer-term quality of life."
NRAS provides information and resources for children and families impacted by JIA and also has a dedicated helpline team to offer support and advice. For more information on JIA or if you are interested in getting involved with #WearPurpleForJIA, please visit: