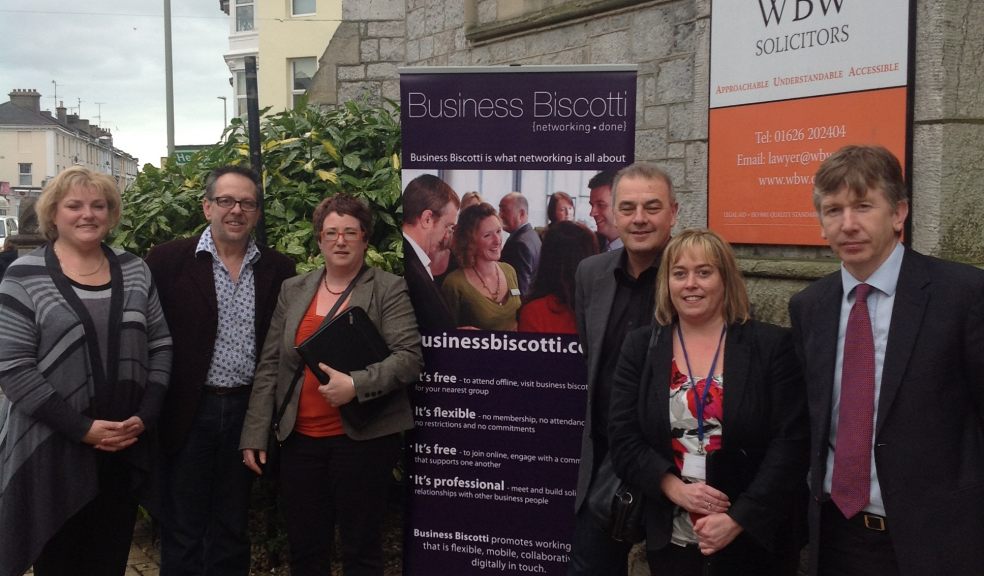 New free monthly networking group in South Devon
'Business Biscotti', an informal gathering with no restrictions, is free to join online and free to attend the meetings.
Jacqui Shaw, owner of Coralline Health and Steve Bulman of WBW Solicitors, are launching the new group to bring professionals from Newton About and the surrounding areas together to meet, to talk and network to build business relationships.
The philosophy of Business Biscotti is to network within neighbourhood communities, and to make a commitment to help other members, by offering advice, sharing tips and building strong meaningful business relationships.
Sue Reeves, Business Biscotti, Marketing Director said: "Business Biscotti is a business Community.  Over the past two and half years we have developed a network of groups across the UK as well as a website community - which is the 'hub'. 
"There has been incredible interest since we started 30 months ago and I have been amazed how quickly it has taken off.  It is fantastic to see a new group launch in a totally new area."
In 2012 over 70,000 people visited a Business Biscotti group event.
Newton Abbot Business Biscotti are inviting all local businesses to come along to meet new people to talk about what they do and how they can work with others.  Please come along if you want to make new opportunities for your business.  No booking is needed and no speeches are made – just drop in and talk, all for free.  There will be no cost to the meeting and refreshments will be available to purchase.
Newton Abbot Business Biscotti will take place on the 2nd Wednesday of every month with the launch meeting on 13 March.
The meeting will be at The Passage House Hotel, Newton Abbot from 9.30am to 11.30am.
For further information please visit www.businessbiscotti.co.uk/devon/newton-abbot or call Jacqui Shaw on 01803 855210 or Kelly Lynch of WBW Solicitors on 01626 202404.