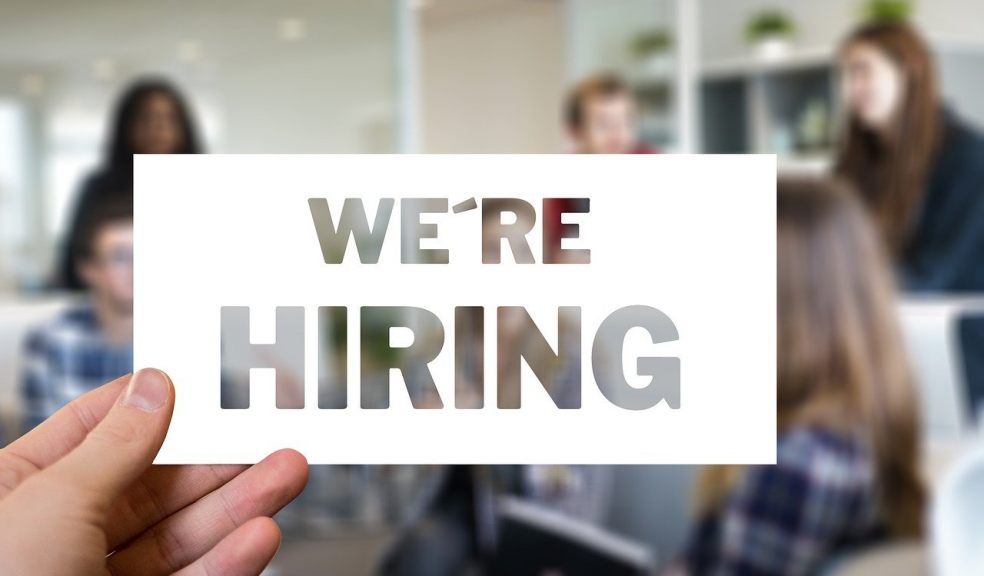 New data in 2021 reveals the state of the UK job market
The job market has been forced into drastic changes since the onset of the COVID-19 pandemic. To meet clients' changing needs, a variety of new and conventional employment opportunities have become popular. Professionals wishing to change jobs and apply for in-demand employment jobs have also been on the rise.
Continuing Professional Development provides you with more than just the information and skills you'll need to succeed in today's competitive job market. The benefits of CPD also include the provision of tools you'll need to keep your qualifications up to date. People can specialize in a new field through these training programs, allowing them to explore alternative occupations for financial advancement and to test other career routes.
A 2021 job market study revealed that 1.72 million individuals were unemployed in the United Kingdom at the end of December 2020, up 1.2% from September 2019. The employment market is more competitive than ever, with people looking for ways to improve their chances of gainful employment.
The State of the UK Job Market
Healthcare Workers
Few would be shocked to learn that doctors and nurses are in high demand, with 4.32% of all job openings on Glassdoor UK searching for a registered nurse. The NHS is already under strain, but the pandemic has necessitated even more skilled medical personnel to deal with COVID-19.
Janitors
Janitorial services account for 2.3% of the available positions. Although many company premises are closed, those that can stay open prioritize cleanliness and hygiene to comply with government regulations, which means cleaning services are in great demand.
Childcare
Over the previous year, schools have been closed, leaving many parents with the difficult task of caring for their children while still working. In the United Kingdom, a third of local authorities have decreased free childcare spaces, implying that children in their early years cannot access free child care. As a result, private childcare providers have experienced a rise in recruiting, with nannies accounting for 1.79% of vacant positions.
Data Science
Data science is becoming more popular in a variety of fields, including technology, healthcare, business, finance, and marketing. Experts in data science are needed in almost every industry. To enhance results, millions of organizations are investing more in gathering data from their consumers. Experts in data science are required to evaluate and utilize obtained data for company success.
Advanced education, on the other hand, maybe necessary to fill this high-demand position. Machine learning engineer or scientist, application architect, data architect, engineer, or analyst are just a few of the many roles available to data scientists.
Private Tutors
Jobs as a private instructor are also on the rise, accounting for 1.48% of all offered positions on Glassdoor UK. Concerned parents are turning to these private instructors to make up for missing school courses.
Digital Marketing Representatives
Digital marketing reps account for 1.97% of advertised jobs in the current employment market, while marketing managers account for 2%. Since the beginning of 2020, 85,000 firms have opened online stores, and most purchasers prefer the online route. In such a rigorous economic environment, this necessity contributes to the growing popularity of digital marketing.
People prefer to purchase online because they believe that internet prices are lower. This is true in most circumstances since internet shops are not subject to the same cost-cutting limitations that traditional merchants are. For example, e-commerce shops typically charge lower taxes than retail establishments.
Which Locations have the Highest Job Opportunities?
In the backdrop of varied lockdown limitations around the country, the North/South split in terms of economic opportunities has been in the spotlight again recently. Although a large percentage of job advertisements were for employment in London (27.85%), Northern cities were also highly represented, with Leeds, Manchester, and Glasgow accounting for 34% of all posted opportunities on Glassdoor UK.
Which Industries Currently Offer the Most Opportunities
Gaming rose by 46% at the start of the pandemic, and software makers Jadex are looking for a variety of specialists to satisfy the demands of consumers, with 0.46% of listed positions being for gaming specialists.
Teachers of foreign languages accounted for 0.46% of the ads. During the first shutdown, 10% of Britons took advantage of the chance to study a new language. Duolingo, a language learning app, experienced a 300% rise in new users in March 2021.
As for individual organizations that are recruiting, Little Ones UK, a private childcare service, came out on top with 1.50%, showing the necessity for private childcare during the pandemic and school and nursery closures.
What Can We Expect Moving Forward? 
Going into 2021, the work market has shifted as a result of the previous year's events. Several limitations are still in place to prevent COVID-19 from spreading, and many of them have a significant impact on customer service in important sectors. People who want to succeed are honing their talents or switching to jobs that need them.