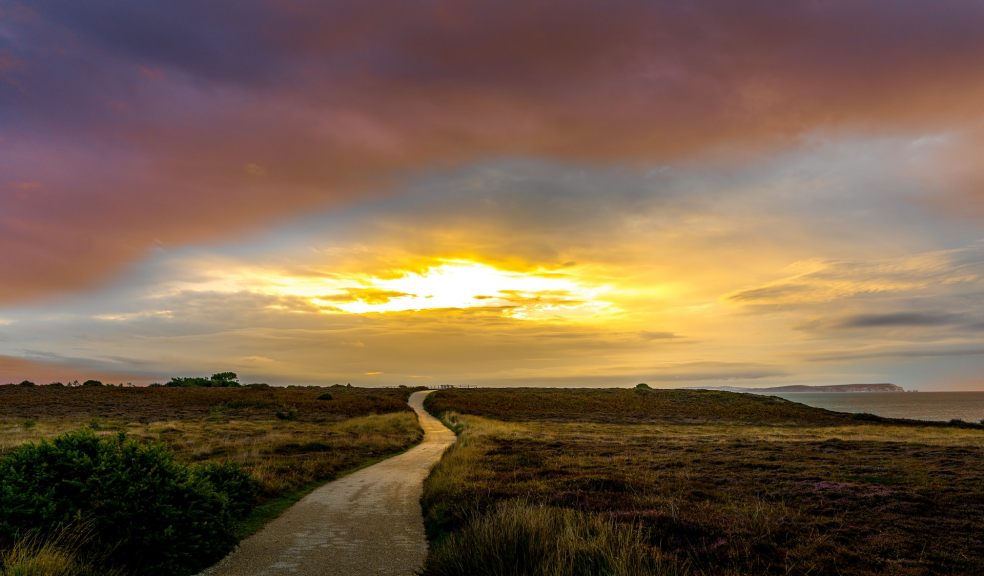 How Joseph Ashford used company values to build a culture of hard work and high standards
Company culture is a corporate buzzword frequently tossed around today, often in reference to start-ups that have ping pong tables in the break room or initiated company-wide yoga classes. However, great leaders know that company culture goes much deeper than creating fun activities for employees; it is one of the most important components of a successful business. It is the shared ethos of an organization, defined by the values, goals, attitudes, and practices that characterize them, and the stronger and more defined these characteristics are, the stronger the company. When an organization has a strong culture, employees have a clear idea of the standards they will be held to by their leaders and hold themselves to those same standards in everything they do. Strong company culture requires a strong leader, the best of whom inspire others to strive for excellence not only with words, but also set an example through action.
For Joseph Ashford-Ellis, founder and owner of the multi-dimensional marketing firm K4 Global, embodying this idea is second nature to him. He has an innate ability to identify and recruit those who have the drive and passion to become a part of his team, then nurture and inspire them to help forward his vision of creating an exciting investor experience. Ashford retains his highly qualified team members by regularly reminding them of the purpose of their work, motivating them to implement their integrity and professionalism into every decision they make. Knowing that each team member brings a unique viewpoint, experience level, and set of skills to the table and that more can be achieved through close collaboration, he works to emphasize teamwork so that each individual's contribution provides the maximum return.
About Joseph Ashford
Ashford had an unconventional and difficult childhood, and later in life lost his mum, dad, and sister all within a very short period of time. However, he believes these challenges and adversities helped shape him into the man he is today: one of strong character and gratitude for the little things in life. Prior to founding K4 Global, Ashford worked in a wide range of industries, gaining experience in marketing and becoming an expert at helping small businesses achieve next level growth through scalable solutions. Having worked at all levels of organizations from a bottom-of-the-rung employee to top executive positions, he has the unique perspective of understanding the needs of a company at any size. He is regularly asked to speak on marketing at conferences across the globe and has traveled extensively for business, citing learning about new cultures and traditions as one of the most humbling learning experiences a person can have.
If there were one recurring theme in Ashford's life it would be a desire to help those around him. He constantly expresses extreme thankfulness for what he has been able to accomplish in both his personal and professional life, and that grateful nature is exhibited not only in his work to help people achieve their career and business ambitions, but also through his charity work to help those less fortunate. He founded The Butterfly Foundation after hearing the story of Mason White, a young child who suffers from the rare genetic disorder epidermolysis bullosa (EB). Those with the disease are born without the vital protein anchors that usually exist between the two layers of skin known as the epidermis and dermis, and as a result their skin is extremely fragile with even minor friction such as rubbing or pressure causing blisters and painful sores. Not only can these sores turn up in painful and potentially dangerous places such as the inside of the mouth or esophagus, but they also cause an increased risk of skin cancer for those affected. The foundation works to provide education on the disorder and support those affected by the disease to help them have a better quality of life.
About K4 Global
In January of 2014 Ashford founded K4 Global, and in the short six years since inception it has grown to serve business in a wide range of sectors from service and property to technology and media. Ashford believes in being a disrupter -- whether that be in strategic planning or bespoke financial services -- which allows him and his team to identify unique investment opportunities while simultaneously driving continued growth, improving margins, and reducing risk for a number of global businesses in a wide variety of industries. Through establishing a team of exceptionally hard-working individuals who hold themselves to the highest standards, Ashford has been able craft a company of industry segment experts who utilize technological thinking to innovate solutions for increasing profits while also reducing costs. By building long-term professional relationships into strong partnerships, Ashford and K4 Global have created a unique environment in which investment opportunities have the highest chance for success.
Through Ashford's work as a leader, his team at K4 Global has expanded their portfolio considerably to provide a range of services that match with their widely varied areas of expertise. Within property management there is Opulence by K4, which deals with their work in domestic and commercial property development within the UK. Among their most recent projects is a residential property in Bournemouth that is expected to see a 125% increase in value upon completion. Through K4 Media, Ashford and his team are able to provide services ranging from event management and security to strategic marketing and public relations within the film and music sector. They are even in the process of developing an app for queuing services called QJunkie and even have a branch that deals in the restoration and sale of niche sports cars from the 1970's to the 1990's.
A company culture embedded in its business values
All of this would never have been possible without the transformative leadership of Joseph Ashford. From the start, he established a strong company culture through the creation of a set of tenets by which he expected each and every one of his team members to operate every day. By keeping those business values in mind throughout the hiring process, he ensured that employees understood his expectations from the moment they came onboard. With an innate ability to understand people's goals and aspirations, Ashford is able to individually work with each member of his team to bring out the best in them, thereby creating the best results for investors. He possesses a strong set of communication skills that allow him to articulate his thoughts clearly, getting his ideas across in a way that is both effective and inspiring. Below, we explore each of the business values Ashford put in place for K4 Global, and the ways in which they execute these values for each and every one of their investors.
Focusing on clients
For Ashford, focusing on the client is imperative to the success of his business. He doesn't want those who choose K4 Global to be merely satisfied -- he wants them to be blown away by their experience and he and his team are always looking for ways in which to go above and beyond for those they serve. Whether that be coming into the office for a quick meeting on a Saturday or spending that extra twenty minutes ensuring that the client understands exactly what the strategy is, Ashford expects his team members to always provide the best of the best. He also knows that client focus doesn't end with employees on the front lines, and works to ensure that a client-oriented approach permeates every level of his company from himself and other leaders down.
Think globally and act locally
Having travelled the world, Ashford has often witnessed firsthand the effects of climate change on the planet and therefore believes it is not just the individual's responsibility to protect the environment but everybody's, including corporations and businesses. He is adamant in having corporate social responsibility, taking care of his employees, the community in which K4 Global resides, and the environment it engages with. Knowing that much of employee satisfaction comes from feeling like they are working toward something bigger, Ashford keeps those in his company consistently updated as to the ways in which they are working to operate sustainably. He has provided reusable water bottles for each of his team members and encourages green commuting via the tube or bicycle whenever possible. While K4 Global has significantly reduced paper usage by switching to an electronic memo system and printing on both sides of the paper, for those inevitable times when paper is necessary there are recycling receptacles throughout the office. For Ashford, a business that focuses on the sustainability of the planet is one that is poised for long-term growth and results.
Foster a culture of inclusivity, honesty, and respect
No company can thrive when employees don't feel respected, included, or that they can be vocal and honest about their opinions. In order to encourage everybody to meet the high standards that Ashford holds them to, he works to empower each person, enabling them to grow and excel by encouraging them to solve problems, come up with new ideas, and develop new skills. In addition to this, he holds them accountable for the aspects of their performance that are in their control, which shows that he respects their choices and is confident in their abilities to get the job done. When hiring, Ashford looks for people who show they have the courage to stand up for what they believe is right -- even when it means taking a risk -- while still having the humility to admit their mistakes and learn from criticism and different points of view. Through stressing these qualities, Ashford has established the K4 Global culture as one in which teamwork thrives and innovation is encouraged. His team members feel comfortable enough to speak their opinion, even if it differs from someone else's or may be a radical new idea.
Clear and consistent communication
Clear communication may seem to be a no brainer in the business world, but without consistency it loses all value. That is why Ashford pushes his team to not only work on their communication skills in terms of clarity, but also tenacity. Internally, direct and clear communication at a consistent rate helps the K4 Global team avoid confusion, and ties into all other aspects important to Ashford's company culture such as accountability, purpose, and value. He encourages his team members to ask questions and voice their opinions, preferring a collaborative environment to a top-down business structure. He schedules reviews and one-on-one sessions with his employees regularly, where he provides them with specific and descriptive feedback to ensure that they know exactly what is expected of them and where they lie in meeting those expectations.
This standard of communication is also extended to Ashford's clients. The team members at K4 Global know to be proactive in their communication so that each client feels truly cared for and informed. They make a deliberate effort to ensure their clients understand what's going on, avoiding unnecessary jargon and answering questions preemptively. Perhaps most important though is Ashford's direction to his team members to listen. Knowing that listening is perhaps one of the most important aspects of effective communication, by ensuring every team member is up to snuff on their listening skills Ashford ensures the best possible outcome for their clients.
Disciplined in striving for excellence in client solutions
Within each individual project, Ashford and K4 Global do extensive research on their clients beforehand, and come prepared to each meeting with a set of questions that will help deepen their understanding of their goals. Throughout the project itself they are also constantly gathering new information in order to stay on top of the strategy and are willing to make adjustments as the project and client's needs evolve. Rather than providing short-term solutions, Ashford is interested in forming long-term relationships with his clients, growing together with their needs at the core of every action taken.
Hire, develop, and retain passionate employees
If you want to get a good idea of how strong a company's culture is, look at the retention rate of their employees. At his company, Ashford has made it a precedent to not only hire people who have passion, but work individually with each team member to help them develop and grow these characteristics. As a result, people who are hired on at K4 Global rarely leave it, and are able to develop relationships with their clients and turn them into long-term partnerships. For Ashford, when hiring new team members he looks for those who hold themselves to the same standards of providing excellent results that he holds himself to, even if their experience is lacking. It's not about what you know, but whether you have the personality and drive to learn.
Behave as owners
Ask any employee of K4 Global and they will tell you that at least once a day Ashford will remind them to "behave as owners rather than employees." For him, this means going beyond short-term, transactional thinking and instead viewing the problems and challenges presented through a long-term, systematic lens. Where thinking as an employee means someone may complete a task thinking about how it will affect their week, month, or year, by thinking as an owner one sees how a decision will affect the business in the next five years, or ten years. An employee reacts to problems that may arise, but an owner is proactive and seeks to stop these problems before they occur.
Ashford not only reminds his employees to behave as owners, but treats them in a way that reinforces the practice. He clearly communicates the big picture to his team members, reminding them that they are working toward something bigger than just the end of the work day. He gives his team members autonomy, so they have the ability to take ownership of their role and operate like they own that space. By having each member of the K4 Global team act as owners, Ashford is able to ensure that they are each working to their highest potential.
Effective and efficient
In order to be both effective and efficient, one must not only be successful in producing a desired result, but also do so without wasting materials, time, or energy. Ashford has implemented a number of strategies to ensure his team is operating at maximum effectiveness and efficiency, such as automating processes from the start of his business and holding a daily, ten-minute, company-wide meeting to keep everyone in the loop, while quickly providing a roundup of key performance indicators, celebrating accomplishments, and identifying opportunities to improve. These small practices produce big results when it comes to investor satisfaction, as well as stopping his team members from becoming burnt out or feeling like they don't have enough time to do their job well.
Although these eight values may seem simple, together they make up the core of Joseph Ashford's business. By ensuring hard work is rewarded and that each person holds themselves to the highest standards in every action they take, in six short years Ashford has built a company culture that often takes businesses years to develop.