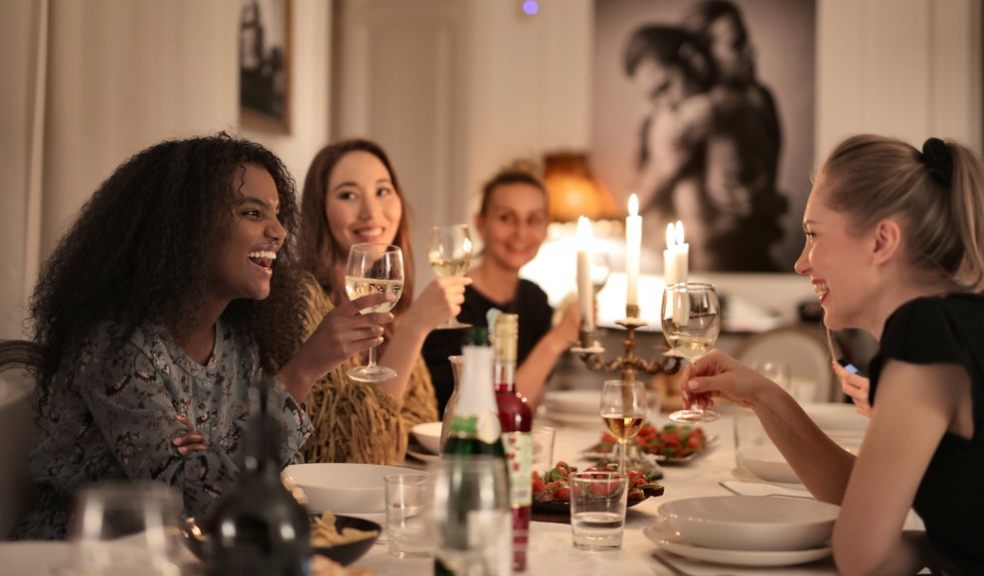 Excellent customer service for restaurants
Excellent customer service is fundamental to business success. In a restaurant business, customer service refers to the advice and assistance you provide to your diners.
Customer service vastly impacts existing and potential customers. If you provide excellent customer service, you can create loyal customers who are willing to refer your restaurant to their colleagues, friends, and family. So, it's no surprise why most restaurant owners take advantage of restaurant loyalty program ideas. 
Read here more about restaurant loyalty platforms to help you get started. 
Whether you have a startup or already running a restaurant business for a long time, below are some effective ways to provide excellent customer service.
Tip #1: Provide Excellent Service from the Start
Let's face it — food quality is not only the reason why customers keep coming back to a restaurant. You also need to consider the dining experience from the minute they enter and exit the door.  
Once they walk in your door, greet your customers and ensure to use respectful titles. Pay attention and listen intently to what they want, and do not interrupt. You can ask questions and do not forget to repeat their orders.
Tip #2: Never Make Your Customer Wait 
Another way to ensure that your business is providing excellent customer service is not making them wait. Once your diners wait too long for the food, they tend to become irritated and even hungry.
Avoid disappointing your diners because winning back their trust is more complicated than gaining them from the start. Ensure that you have enough staff. That way, they do not need to wait too long. 
In case that your customers order meals that require more extended preparation and cooking time, inform them in advance.  
Tip #3: Fix Customer Problems and Complaints as Quickly as Possible 
No matter how careful you are in delivering customer service, you may still encounter customer problems and complaints. The best thing you can do here is to deal with the problem or complaint immediately. After all, one of your goals is to please your diners.
Never let your diners' anger linger and worsen the situation. Instead, listen intently to their problem, empathize, and let them know that you are sorry about the problem. No matter how small or big, the issue is, stay calm. After asking your customers about what they like, try to negotiate an acceptable solution to both of you.
Tip #4: Take Advantage of Customer Comment Cards 
One way of providing excellent customer service is showing how you value your diners' opinions. You can use customer comment cards to give them a chance to leave a comment while still showing them that you care about them and strive to improve your food and service.
Through the customers' comments, you have the best opportunity to determine the areas of service and overall restaurant operation that require an improvement. You can also use those comments to figure out where you excel. Using customer comment cards enables you to enhance your customer service while building better customer relationships.
Tip #5: Incorporate Technology 
Technology incorporation depends on your restaurant type. However, most technologies apply to plenty of restaurant business models.
For instance, you can take advantage of online ordering. That way, your customer can easily and conveniently access your menu. It allows them to browse and order food from the menu quickly.
Meanwhile, ensure that your website is mobile-friendly. Keep in mind that if your customer cannot order online easily on their mobile devices, they will look for other restaurants that offer the ease and convenience they look for.
Tip #6: Know Your Customers 
Knowing your customers' wants and needs helps to create a personalized and excellent service. Please get to know your diners by remembering their names, favorite foods from your restaurants, and previous conversations.
If you notice that some customers keep coming back to your restaurant, ensure to give them more reasons to continue what they are doing. If you are familiar with your customers, providing them a personalized service is a lot easier.
For instance, if one of your customers wants their coffee not too sweet, ensure to serve them the coffee they want and remember it next the visit your restaurant. If some of your customers are vegetarian, ensure to suggest vegetarian options. If most of them love meat dishes, you can add more of them to the menu to give them more options.
Tip #7: Always Update Your Customers
You can ask your customers to subscribe to your newsletter or follow your social media accounts. That way, you can easily update them about your latest offers. If you keep providing them updates about your food and service, they will feel essential to you.
For instance, if you have a new item in the menu, ensure to let them know whether through newsletter or personal. Discounts can easily attract more customers to dine in your restaurant. That is why I inform them about it. You can use different social media platforms to stay connected with your customers. It is recommended to post regularly so that they can have an idea about which food they should order.
If there are some changes in your service or a new branch or a fun activity for customers, always let them know. You have to make them feel that they are part of your business and value them, from their needs to opinions.
Conclusion 
Customer service can make or break your customer service. You may find it challenging to please your customers at first. However, once you get familiar with them, you can easily determine the effective ways to satisfy them and make them loyal customers.
As a restaurant owner, you do not need to only focus on the food quality. You also need to provide excellent customer service. Bear in mind that no matter how affordable or delicious your foods are, your customers will not return if your service is poor. That is why there should be a perfect balance between food quality and customer service.