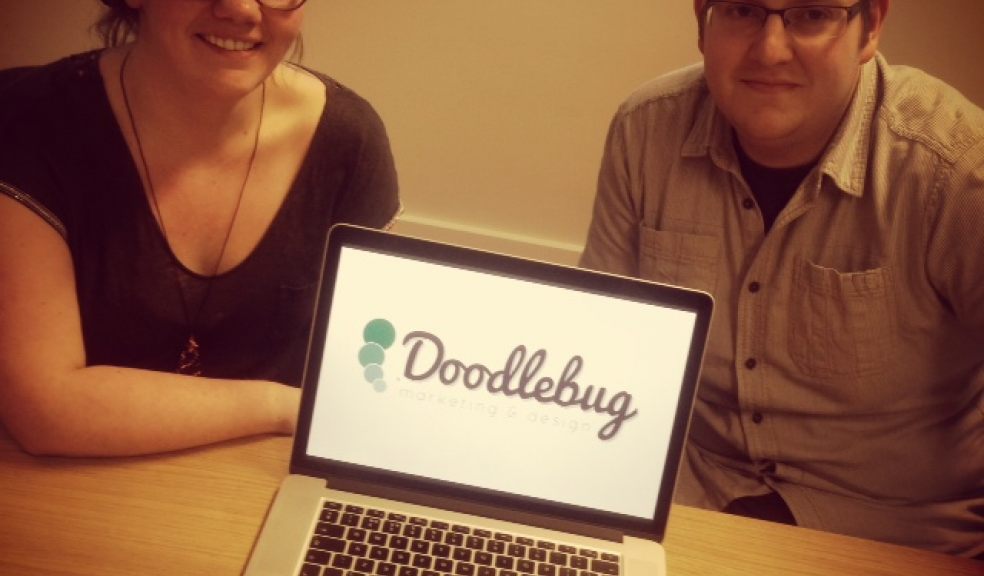 Doodlebug Marketing & Design, bringing high impact marketing to the masses
The 1st March marked the arrival of a new Marketing & Design business based in Exeter – Doodlebug Marketing & Design.
The company has been founded by Zoe Keeping and Ben Hicks who have seen, and firmly believe that through building strong customer relationships and providing high quality marketing and design services, positive results are achieved.
With a combined experience of over 20 years Ben and Zoe have worked together in various roles for the past 5 and, in early 2014 realised that by joining forces there was a real future opportunity for them both.
Zoe Keeping, Managing Director says "Over the years I've seen many friends start up their own business and be priced out of marketing support as well as seeing larger customers being charged over the odds. After working both client and agency side I was determined when the time was right to create marketing and design services that would be affordable to companies of all sizes. ."
Doodlebug Marketing & Design are already working with a range of customers across Charity, Social Enterprise, Retail, Engineering, Healthcare, Renewable Energy, IT and more.
The duo feel so strongly about making sure marketing & design are accessible to all that each month they will be offering a day of either marketing or design consultancy to an Exeter based business who don't have their own in-house skills or experience.
To find out more about this and to register your interest visit – www.doodlebugmarketing.co.uk/dayofsupport
To find out more about Doodlebug Marketing & Design visit www.doodlebugmarketing.co.uk