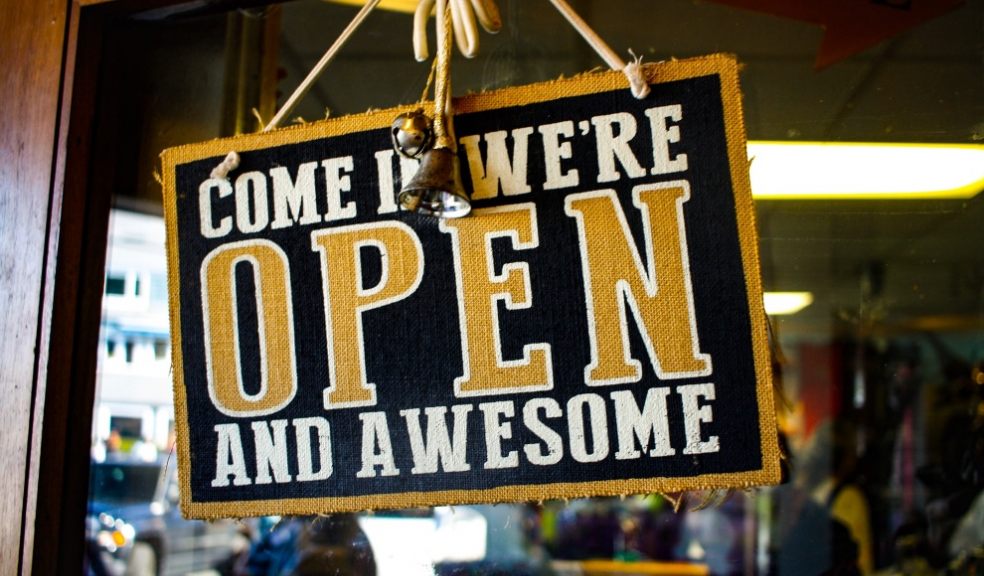 2020 Online Marketing Strategies for Small Businesses
Pre-pandemic, internet users were already around 4 billion, and during quarantine online shopping saw a huge surge. At the same time, many small businesses took a sharp hit. All indicators point to a permanent increase in e-shopping, or at least window-shopping. Whether your business is selling hi-tech gizmos or exciting and highly personalized gifts, everyone needs a digital marketing strategy. This is especially true for small businesses that usually don't have outsize marketing budgets. Following are our best online marketing strategies for small businesses in 2020.  
Beef Up Your Online Presence
An online presence was important before covid, and now it's essential. Even if your business is conducted entirely offline, these days, the internet is how people decide where they're going to shop. If a website is outside your budget and a blog doesn't fit your product, there are still many ways to get the word out about your business, such as social media. A Facebook page, Twitter profile and/or Instagram account are all free ways to communicate with current and potential customers. Even the best new small businesses should never underestimate the power and reach of social media.
People see a celebrity like Rihanna wearing classic white pearls, and pearl choker sales blow through the roof. But while social media marketing can be incredibly effective, it can also be tricky. Good reviews can really boost a small business, whereas bad reviews can do a lot of harm. Still, you can't afford to neglect this type of publicity. The internet is an incredible resource for figuring out what — and what not — to do. Research businesses similar to yours to see what works best.  
If this is all new to you, consider working with a digital marketing agency in Amersham. An expert will be able to suggest the best strategies for beefing up your online presence, so you get the most bang for your buck. 
Don't Leave Money On the Table
While many consider email to be old-fashioned, an electronic mailing list is a gold mine for small businesses. You can use an email scraping program to find and collect relevant email addresses from various sources and build your mailing list. The majority of marketers find that email is not only easier to manage th an other kinds of advertising, it's also their best lead generator. Why? Because subscribers have chosen to receive your mail. Email marketing has been found to offer consistently higher returns on investment (ROI) than Instagram, Facebook or Twitter ads. Use your list wisely. Don't overdo the messages, and be sure to include content customers truly want, such as discounts and promotions, along with info about new products or services.
Refresh Your Keywords
Anyone who has been doing online marketing for a while knows all about the importance of keywords and search engine optimization (SEO). But keywords are not a one-and-done type of activity. This is especially true as people's priorities change, like what has happened during the pandemic. Keywords should be updated regularly to help keep your small business visible. Also, check in regularly with an SEO analyser to see how well your site is doing. Many are free, which suits even the smallest marketing budget. In case you're new to this or need help, Google AdWords offers a keyword planning tool to help you find those magical terms and phrases. 
Get on the Map
For brick-and-mortar shops, this one is crucial. Google is the king in this category (and many others). The location-based feature allows potential customers to combine search engine criteria with mapping, giving the name and address of local businesses so patrons have all the information they need to pay a visit to your shop.
Post on Craigslist
Craigslist has about 600 million visitors each month. It gets over 50 million queries each day. In short, it would be foolish for any small business to overlook this free way to advertise. A basic ad with reliable images can really boost sales. Ads can be renewed after 30 days for an additional 90 days. After that, you can repost the same ad, or create a new one. Craigslist also uses the geographic feature, which makes it especially useful for street-side shops.
Consider Amazon & eBay
The saying "If you can't beat 'em, join 'em" applies here. Amazon may feel like the enemy these days but it does offer a way for small businesses who sell any type of merchandise to reach more customers. You can increase sales even more by joining FBA (Fulfilled by Amazon) which expands visibility and confers other perks like Prime Shipping and by . Another reason to consider signing on as an Amazon vendor is that when people use their Echo to search for products, it bypasses Google completely. You may want to look into using an Amazon agency to help support your business on Amazon.Also, don't forget about eBay where millions of dollars of products get sold every month. Not only does eBay boast some 180 million active users, it also offers helpful tools through its Partner Network. You can schedule free postal pick up, and expand your customer base through one of several marketing automation platforms, such as Rebuyers.