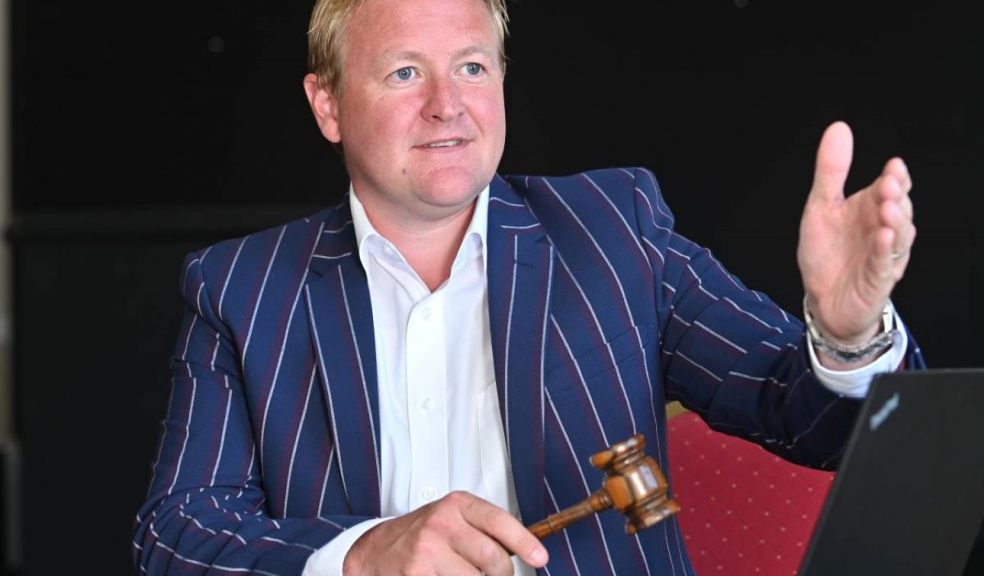 New online property auction service launched in Exeter
A new virtual property auction facility has been launched in Exeter offering Westcountry based clients an exclusively online approach to buying and selling land and property.
247 Property Auctions is a RICS regulated firm of auctioneers and offers users a convenient and flexible approach to buying and selling land and property through its easy to use online auction platform. The 247 Property Auctions' team also works directly in partnership with estate agents and commercial agents, enabling these businesses the opportunity to offer online auctions as an expansion of their professional property services portfolio. 
The online service offers both vendors and purchasers all the benefits of buying and selling property and land at auction but from the comfort of home or the office and from even a mobile device. Vendors nominate start dates with fixed timeframes (typically four weeks) and have total visibility of lots, interested watchers and bidding activity throughout the bidding process.  The entire buying process takes place securely online with  exchange occurring immediately once the agreed reserve is met or exceeded at the end of the chosen time period.
As an exclusively online service, the auction is available 24 hours a day, 7 days a week and offers completely secure transactions and highly competitive fees. The auction team are fully qualified and regulated so client vendors can have total faith and reassurance from start to finish.
Founded by popular West Country property auctioneer and BBC's 'Homes Under the Hammer' regular Scott Gray, 247 Property Auctions provides the service of a traditional live auction without the need to enter an auction room. Scott Gray has been hosting property and land auctions across West Country auction rooms for almost two decades having previously held senior positions at Clive Emson, Lambert Smith Hampton and Countrywide.
Gray said, "I am really excited to get this platform off the ground and see real opportunity within the South West property market and in turn for the whole industry in England & Wales. Online auctions are becoming an increasingly popular avenue for buying and selling land and property. By conducting the auction online, the whole process is seamless with total transparency throughout.
"At 247 Property Auctions, our easy to use online platform takes away many of the frustrations of traditional property sales and can dramatically speed up the whole process for both buyers and sellers. Users can easily access lots conveniently from anywhere with an internet connection and even from their mobile phone.
"The business landscape is changing with many sectors considering increased digitisation and the property market is no exception. By removing the need for travel to auction rooms, lots are made available to a much wider audience driving greater competition and a stronger market overall."
If you would like to learn more, please visit https://www.247propertyauctions.co.uk/