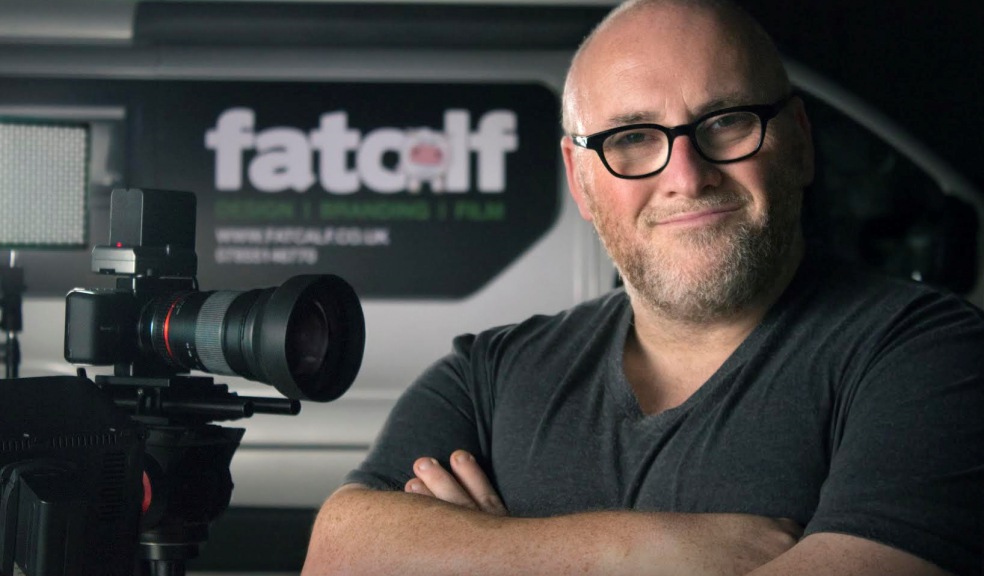 Tim's film-making talents go global
The talents of a Devon film maker and branding expert are playing a key role in the development of a museum more than 7,000 miles away in the Falkland Islands.
Tim Roberts' Fatcalf Media business has been working with the Falkland Islands Museum & National Trust since 2014 when a chance meeting with the museum's manager led to a contract to produce a film chronicling the 1982 Argentinean invasion through the eyes of islanders who were children at the time.
As well as featuring emotional interviews with the now adult residents, the film also features material from the ITN archive and rare footage taken by Argentine forces detailing the invasion from their perspective. In all, Tim edited down the footage and 40 hours of audio interviews into a 10 minute film which forms one of the most powerful elements of the museum's 1982 gallery about the invasion and subsequent war.
"The footage from the Argentinians hadn't been seen by the islanders before – it was amazing to get the agreement to show it. There have been many reviews on Trip Advisor saying that the film has had people in tears," said Tim.
Tim, 44, has continued to work with the Historic Dockyard Museum and the National Trust, recently completing design work on a prospectus about the attraction's ambitious expansion plans and a refresh of the Falkland Islands Museum & National Trust branding.
Tim, from Tavistock, started his career as a sound engineer and graphic designer for a Westcountry heritage interpretation company. During his 10 years with that business he went on to make films before leaving in 2010 to set up Fatcalf.
From its inception, the business grew steadily winning both heritage and commercial contracts but Tim had to briefly put it on hold in 2013 when he suffered a brain haemorrhage. After collapsing at home, he was rushed to hospital where he underwent surgery on his brain in order to stop the bleeding. It was only afterwards that Tim was told how seriously ill he had been.
"I remember waking up in intensive care. The best moment was when my wife and daughters came running in to me with these big, happy smiles. My wife only told me long after the operation that the doctors had spent a couple of hours resuscitating me - it was touch and go," he said.
After having speech and occupational therapy, Tim made a rapid recovery, and soon started working again. After six months, he was fully fit and keen to see the business resume its growth trajectory.
Since then, Fatcalf has grown its client base substantially. Tim has worked on an impressive range of heritage projects such as the National Maritime Museum Cornwall, The Tank Museum, Wardown House, in Luton, and Weston Museum, in Weston-super-Mare, producing films and printed materials to tell the human stories behind the exhibitions.
With increasing numbers of businesses now using films on their websites and on social media, Tim has used his approach to story-telling through films with commercial clients in order to engage with potential customers. Fatcalf's business clients include Hansford Bell Chartered Financial Planners, Tavistock Business Improvement District, The Cornish Arms and Tavistock Chamber of Commerce.
"Story telling is the key thing I try to bring to the commercial sector. I want people to put their heart into it so that we can make the best possible film to tell the story of their business. It's about how we can open up businesses for people at home, so that they are then able to walk through the door, before they actually walk through the door," he said.
For more information about Fatcalf Media log onto www.fatcalf.co.uk