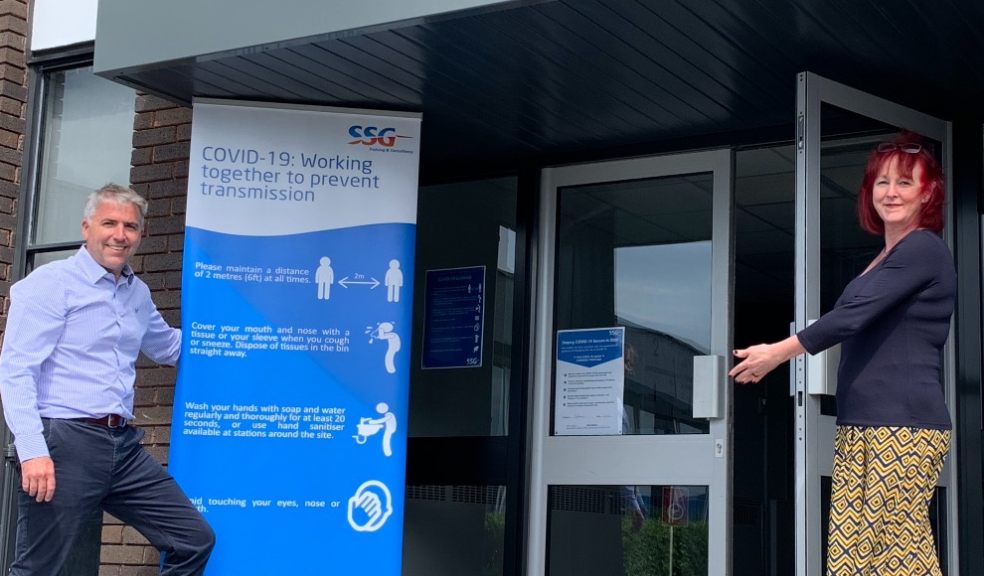 Staying safe: Local firm adapts to marketplace changes
Southwest company SSG Training and Consultancy have had a very busy 12 weeks – keeping local delegates trained and helping many local businesses return to work.
Not unlike many other companies, SSG had to quickly adapt when COVID-19 meant training venues closed their doors in March. SSG understood the need to broaden their service delivery to meet the needs of a changing environment. This included the provision of online training to help those working from home or remotely to still meet their training needs and to allow companies to return to work with a skilled and informed team to take on the health and safety challenges ahead of them.   
Mark Salmon, managing director of SSG, said "The past 12 weeks have been very busy for SSG. We've also not been excluded from the difficulties that the coronavirus has caused many businesses, including our own. Whilst it has been a challenging period, we've also seen a huge amount of hard work, commitment and understanding from staff members and clients enabling us to continue doing what we do."
From the very beginning SSG recognised the need to support local businesses in whatever way possible. During the first few weeks of lockdown SSG began to run free online webinars on a variety of health, safety and HR topics including home working in difficult times, mental health in challenging times, and business continuity planning, amongst others. These proved popular with over 1000 delegates signing up.
Following high demand, a range of online face-to-face training courses were developed to ensure people were able to remain trained and safe in the workplace. Varying from asbestos to height training and IOSH to mental health training, these have been popular with over 500 delegates participating. Adding online training to their portfolio has also enabled SSG to engage with a wider audience across the UK.
SSG also quickly established a new online shop to distribute their free range of guidance and support packs, which have already been downloaded by over 500 businesses. These have been produced to help businesses get back to the workplace quickly and safely when lockdown restrictions allowed. Each pack is made up of content specifically aimed at helping businesses across the regions return to work safely and includes a return to work webinar, a comprehensive and detailed document on workplace health, safety and HR issues that may arise and a selection of additional health and safety documentation useful for all businesses.  Packs are free – simply contact SSG for the discount code.
Mark said, "Our primary focus has been to support our members and other local and regional businesses through these challenging times. As classroom based training returns we look forward to seeing many familiar faces at our centres and for those who can't attend training or meetings in person, we look forward to seeing you on screen!"
For more information on the services that SSG can offer, please visit:www.ssg.co.uk or contact 01752 201616.