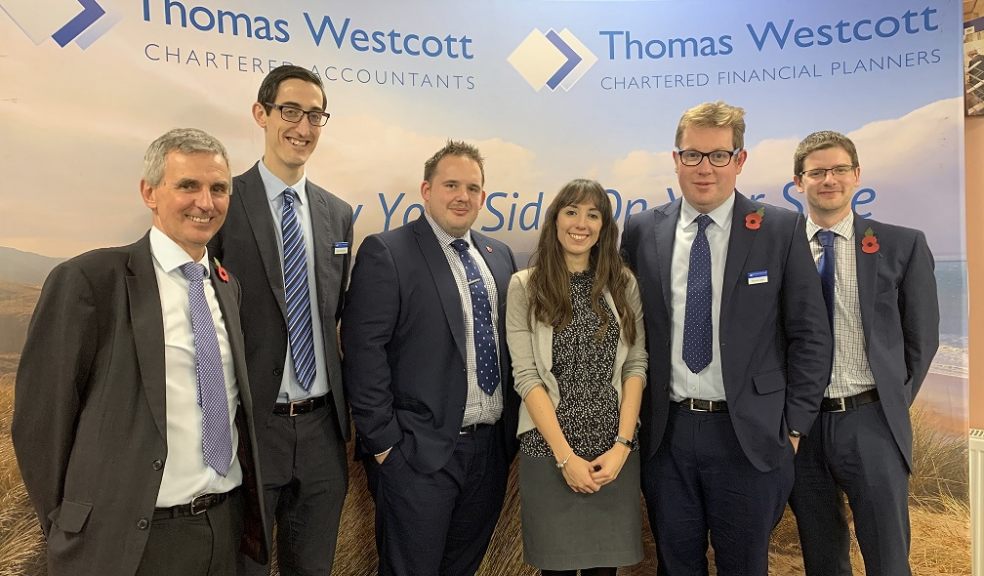 South West charity sector "has never faced greater scrutiny", says leading accountancy firm
More than 100 charity trustees and professionals from across the South West heard how the sector has never faced greater scrutiny, at an event run by Thomas Westcott Chartered Accountants. A record number of people responsible for the region's charities attended the annual seminar to gain insights on meeting increasingly stringent regulations.
Run by Thomas Westcott's specialist Charities and Not for Profit team, the annual Charity Seminar is designed to give the firm's charity clients additional access to knowledge and expertise. The event, which was held at Westpoint Arena near Exeter on 7th November, included a range of presentations on topics relating to governance, reporting obligations, external examinations and investments.
Steve Cresswell, Partner and Head of Thomas Westcott's Charities and Not for Profit team, chaired the event. He said: "The charity sector has never been under greater scrutiny. A series of high profile media stories, involving safeguarding issues or financial impropriety, have made the public increasingly cynical about charities.
"The Charity Commission, the sector's regulatory body, has responded by introducing new regulations and processes to make the sector more accountable. More information on charities is in the public domain than ever before, so errors in reporting finances can result in serious reputational damage. There is no doubt that the not for profit sector faces more public scrutiny than the corporate sector. This event was designed to provide our clients with the latest information on compliance and financial reporting."
Thomas Westcott has the largest network of accountancy offices in the South West, with 28 partners and more than 250 staff operating from 17 branches. The firm's Charity and Not for Profit team includes several specialists who hold the prestigious Diploma in Charity Accounting qualification. Thomas Westcott has in excess of 400 charity clients, ranging from small local not for profits run entirely by trustees to large regional charities. In addition to the annual Charity Seminar, the firm also publishes a charity newsletter and provides workshops on topical issues to help trustees understand their responsibilities.
Steve Cresswell added: "It was fantastic to have such a great turnout for this event and to have the opportunity to meet so many of our clients – old and new. Here at Thomas Westcott we are committed to the region's charities and these events are just one way in which we support the not for profit sector."