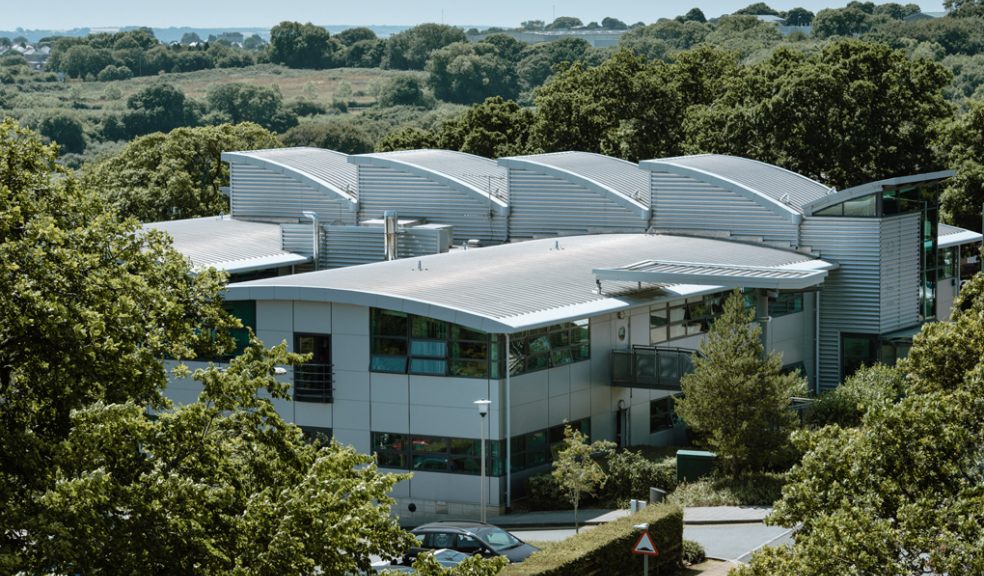 Sentinel Healthcare lands at PSP and boosts health training in Devon
A training centre specifically aimed at honing the skills of Doctors, Pharmacists, Optometrists, Dentists and staff from across Devon is being given an extra shot in the arm following its recent expansion at Plymouth Science Park.
The Devon Training Hub allows health professionals and support staff to undertake training, education and development which will include their regular mandatory training in a centre specifically equipped for the task. 
Delivering latest thinking and methodology, the team moved onto the site in June and the popularity of their courses continues to grow.
'So far, in this year alone, we've provided more than 90 courses for nearly 1200 medical professionals,' says DTH's Roland Gude.
'In the past we had to use external facilities but now we have rooms specifically tailored for training which allows for the provision of crucial lessons on everything from critical life support to cervical smears.'
Alongside the Devon Training Hub, Sentinel Healthcare provides a broad range of additional services which are connected to patient wellbeing across Devon, from standard and enhanced DBS checks through to private healthcare.
'Our private healthcare was set up three years ago and provides outstanding value for people in Devon and Cornwall. It also helps to reduce pressure on vital services and allows us to provide minor surgery for certain skin related issues.'
'As a not for profit social enterprise, we're also working with local businesses to provide specialist services such as health checks and occupational health services.'
Sentinel Healthcare also provides the only Chronic Fatigue Syndrome (CFS) service for West Devon.
Using a multi-disciplinary team from a variety of backgrounds, including GPs, consultants and psychologists, Sentinel Healthcare has helped to alleviate CFS symptoms for more than 600 patients in the past year alone.
Sentinel Healthcare was attracted to Plymouth Science Park due to the excellent facilities, including the suite of eight rooms where the team bases much of its work together with the site's proximity to Derriford Hospital.
The team are also pleased to be part of the regular networking opportunities at the 25-acre site which enjoys stunning views overlooking the city itself.