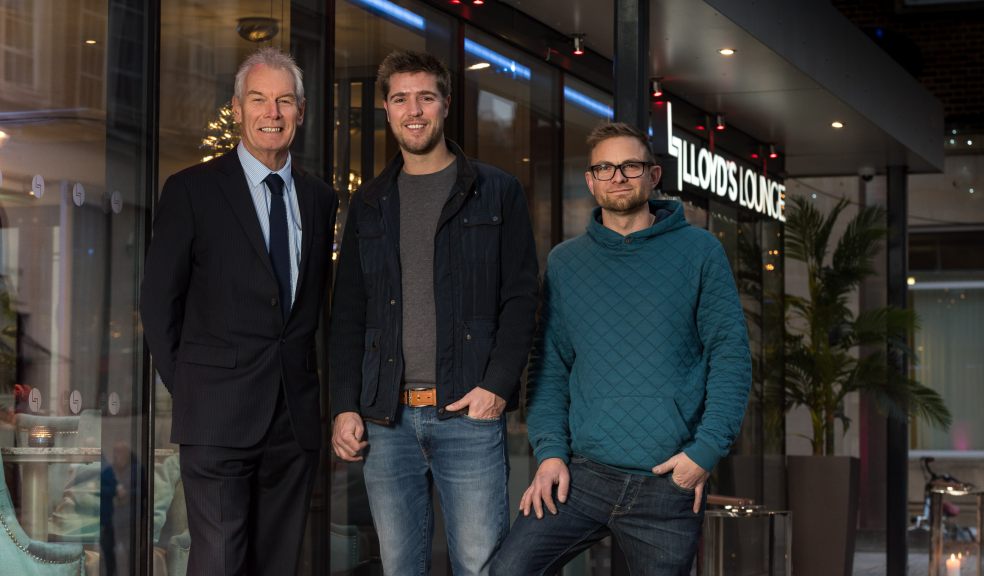 Lighting supplied by Exeter electrical wholesaler Devondale Electrical has helped set the tone for the newest café and cocktail bar to open in the city.
Lloyd's Lounge is located in Catherine Square, between the popular Princesshay shopping centre and Cathedral Green. It's the latest venture for Lloyd Gardner whose restaurant café, Lloyd's Kitchen has proved a great success.
The new bar, designed by Hand Drawn Home Designs from Plymouth, is a unique, standalone pavilion with glass walls. It has a fresh, contemporary interior with a stunning lit marble counter.
Key to the ambiance is the hi spec lighting design, which represented the second biggest cost for the build and was specified to achieve Class A energy efficiency.
Working closely with local electrician Lewis Voss from Sidmouth, Devondale Electrical sourced most of the lighting products from LED specialist, Collingwood Lighting.
Devondale Account Manager, Kevin Coles said: "One lively lighting feature at Lloyd's Lounge is the use of colour changing lighting.
"The lights are controlled by an app to alter the colour and speed of colour change."
The same lights in spike format are used in flower beds, shining up at trees that line one side of the site. Bench seating in this area is highlighted by LED strips in warm white.
The bar counter is an unusual feature; it has a standard marble top but the side panels, also marble, have been ground to a 5mm thickness, allowing light to shine through. The panels were mounted on Perspex for strength, and two LED strips with diffusers installed behind. The lights shine through the panels achieving a stunning effect that can be seen through the glass walls by passers-by.
In the kitchen area, LED panels have been built into the ceiling to provide good working light for the chefs and kitchen staff. Restroom mirrors are illuminated by LED strips.
Electrician Lewis says he enjoyed the challenge of the project, with the first fixing carried out in three days. In addition to lighting, his remit included the alarms and stereo. Lewis is a regular customer of Devondale and was the electrician who lit up the impressive RSPB wooden cabin in Aylesbeare earlier this year.
Lloyd's Lounge is already wowing Exeter socialites with delicious, tapas-style plates packing big flavours, sophisticated cocktails and live music until 12pm on Thursday, Friday and Saturdays.