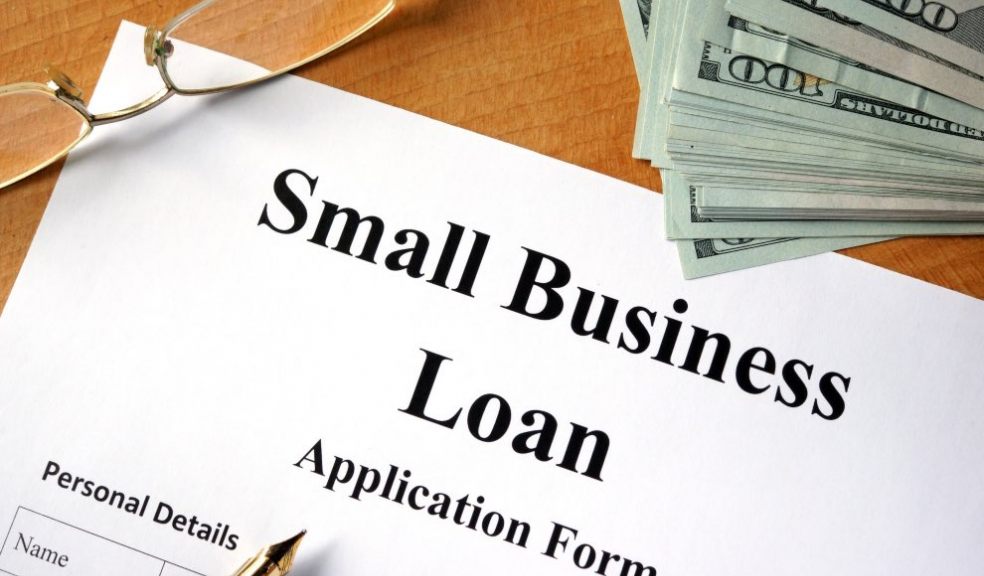 Get your ideas off the ground! How to apply for a small business loan
Getting the funding for your small business is essential to success. 82% of businesses that fail do so because of cash flow issues.
Finding a loan to help get needed finances can prove difficult for small businesses, especially if they're new to the market. With the right planning, you can navigate the application process though.
There are five steps involved in how to apply for a small business loan.
How to Apply for a Small Business Loan
Before you apply for a loan, you need to make sure it's the right fit for your business. This includes making sure you can pay back the loan.
The best option for a small business is the Small Business Administration (SBA), but you need to know what's involved in the application and payment process. There is a statute of limitations on SBA loans, but make sure you understand what's involved.
Applying for a loan requires doing your research. Make sure you pick the best SBA loan programme for your business. With so many options available, a resourceful lender like Kapitus allows you to choose from a myriad of loan options with flexible terms. 
Pick the Right SBA Loan Application
There are many loan options for small businesses, depending on what you need the money for. You also want to make sure you borrow only what you need to help you qualify and ensure you can pay the money back.
You can apply for a general loan or a line of credit up to $5 million. These options allow you to deal with boosting your finances for general business needs. You can also apply for loans to deal with more specific needs.
You can get a loan to purchase or fix business equipment. If you need to make repairs after a natural disaster, you can apply for a disaster recovery loan. You can also find loans for businesses like, plumbing, estate agency, high-street shop, computer and laptop repair or export business.
Many lenders won't work with a business less than two-years-old. If your business is new, you'll need to look for lenders willing to work with a higher-risk business. If you don't think you'll meet the requirements, there are alternatives. Read here about a type of Read here about a type of secured lending called a title loan.. 
Make sure you know what your financing needs are so you can pick the right option. You'll need to show proof of what you plan to do with the loan when applying.
Check Your Loan Eligibility
Once you know what type of loan you need, you want to make sure you'll qualify for the loan. There are different requirements depending on the type of loan and lender you choose. There are some requirements you need to meet for any loan though.
Good credit score
Proof you've invested what you can in the business
No past due government loans
Assets to act as collateral against part of the loan
Good criminal history
A good credit score means a score that starts at 670-700. You can check with credit bureaus to check your score and make sure all information is correct before applying. Lenders will look at your loan history to make sure you will pay back your debt too.
Lenders will also look for your ability to pay a down payment and that you have assets to cover part of the debt. Many lenders won't work with a business less than two-years-old. If your business is new, you'll need to look for lenders willing to work with a higher-risk business.
Compare Lenders
If you believe you'll qualify for a loan, you need to determine which lender(s) you want to apply with. You want to find a lender you can qualify with that offers the type of loan you need.
When researching lenders, check out their financing limits to make sure you can apply for the amount you need. You also need to look at their interest rates to make sure you can meet the rate requirements as you pay back the loan.
Check out their requirements for collateral and down payments. You want to make sure your able to make all payments on time to qualify. You want to make sure they're willing to work with you too.
Check their record to determine what types of businesses they work with. Look into what others have to say about the ease of working with them, including customer support they offer. Make sure you know how long it will take to get accepted as well.
Applying for Small Business Loans and Supporting Documentation
Once you decide which lender you want to work with, you need to gather all your documentation. This documentation will help you complete the application and show proof. The application will require details about the owners, the business, how you'll use the loan and pay it back, and debt info.
The lender will require
Business and personal financial statements
Two-years worth of tax returns
Business plan and proof of ownership
Proof of licenses and other legal documentation
You'll need to prove you meet the revenue requirements for the loan and that you have a sound business model. Along with the application and supporting documents, you'll also need to complete certain forms.
You'll need to submit a borrower form that verifies your information and a form allowing them to complete a criminal background check. You'll also need to complete a personal financial statement to show your personal history.
Completing the Loan
If you qualify for the loan based on your application, you'll receive a letter of intent within a couple of weeks. This letter tells you how much you qualify for and the terms required to complete the loan. If the terms are agreeable, you'll sign the letter and return it.
After receiving the signed letter of intent and any down payment required, the lender will write out the official agreement. This will take a couple of weeks to complete and will lay out the full terms of the agreement.
Once you sign this final agreement, you'll need to pay any further down payments required. You will set up your payment plan and receive your funds.
Creating a Successful Business
A successful small business requires proper financial planning. Besides knowing how to apply for a small business loan, you need to know how to keep your finances and daily business in order.
A successful business requires your attention. If you need more finance and business planning tips, check out what's new right here in business news.