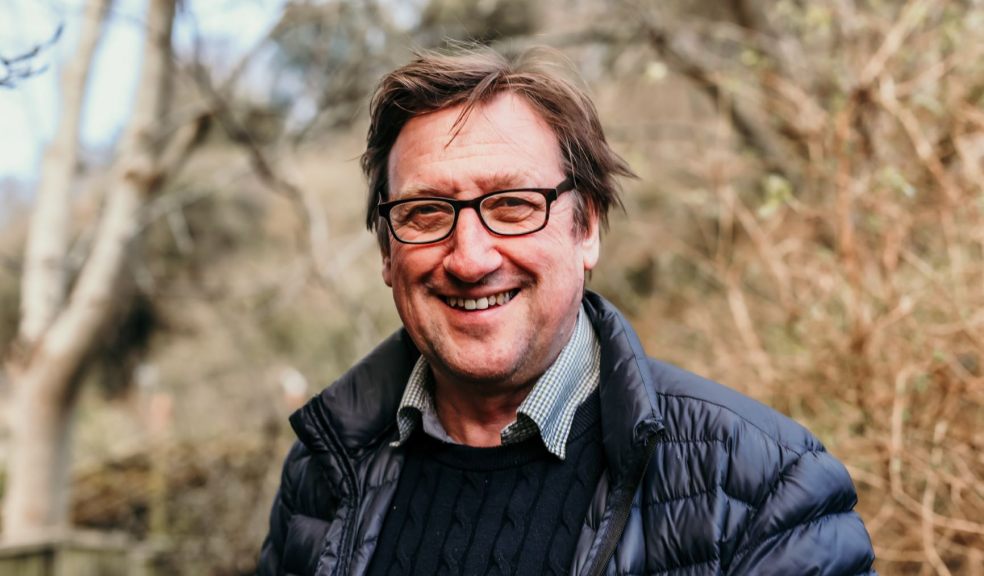 Esteemed Writer Martin Hesp Joins RAW Food and Drink PR as Editorial Director
Highly acclaimed journalist Martin Hesp has just taken the role of editorial director at RAW Food and Drink PR. The joining of forces of two food and drink media powerhouses will further position Devon based RAW as one of the country's leading food and drink PR agencies.
Until the end of 2019, Martin worked for 20 years at the Western Morning News, first as senior feature writer then as editor-at-large. For the past eight years he also acted as food and drink editor producing a high profile double page spread each week which set out to highlight the most interesting food-based subjects, ideas and products in the region. 
During his two decades at the paper, Martin developed an almost unparalleled media reputation in the South West, winning multiple awards (including Feature Writer, Columnist and Environment Writer of the Year), while also presenting several television series for regional ITV, writing novels and developing a hugely popular podcast series.  His influential, award-winning, Saturday column continues to appear in the Western Morning News and Western Daily Press each week.
Martin says: "I am very excited indeed to be joining RAW as editorial director. The media landscape is changing rapidly - especially at a regional and local level - and I wanted to be part of an organisation which could not only adapt to this new landscape, but also help shape it. 
"The ideas we have at RAW will lead the way in defining new models and platforms when it comes to telling stories here in the South West and beyond.
"That is, essentially, what journalists do. We tell other people's stories. And it is what a good public relations organisation helps to facilitate. But how to do it in these times when conventional media platforms are being cut to the bone or disappearing altogether? 
"That is the big media question, and it is a fascinating challenge that we at RAW are looking forward to addressing in the coming months and years. I had a fantastically enjoyable and interesting two decades at the WMN - and it was a job that gave me a unique vantage point in this large, productive and fascinating region. 
"One reason I am pleased to be joining RAW PR is that I have watched the team grow under Hayley Reynolds and have admired the efficient and intelligent way in which they operate. I wanted to join forces with a nimble and forward-thinking organisation that was able, and keen, to adapt to the newly evolving media landscape - and RAW was my first port of call."
RAW Food and Drink PR was established by Hayley Reynolds in 2011 and Jonathan Reynolds joined RAW as director in 2015. With over 20 years' experience in food and drink PR, Hayley is also a board director of Food Drink Devon and thrives on working within the industry. Martin joins RAW's highly professional, well-connected, friendly and fun team which works closely with its clients to help their businesses grow.
Hayley says: "Martin is widely recognised as the voice of Westcountry food and drink and is a bit of a legend in the region with a huge number of followers. We feel honoured that Martin has agreed to work with the RAW team when he had the choice of a number of PR agencies to become associated with.
"We're currently seeing more and more businesses, both start up and fully grown, choosing to work with local agencies such as RAW as opposed to paying unnecessarily high London fees. Not only does it create a more sustainable future for creatives living in the Westcountry, it also helps nurture stronger client relationships and, without the expensive city agency costs, allows greater time investment to be spent on gaining the absolute best results.  With RAW's incredibly skilled team 2020 is set to be the start of a fast-moving and exciting decade."
RAW is currently working with Trewithen Dairy, Salcombe Gin, Darts Farm, Salcombe Brewery, Food Drink Devon, Salcombe Dairy, Sharpham Cheese, Furleigh Estate, Blue Goose Coffee, 'Fruitiful' from Waterhouse Fayre, South West Wine School, The Eco Laundry, Church House Inn, Rattery and Bear Grylls' 'Gone Wild' festival. For further information about RAW Food and Drink PR visit www.rawfoodanddrinkpr.co.uk.