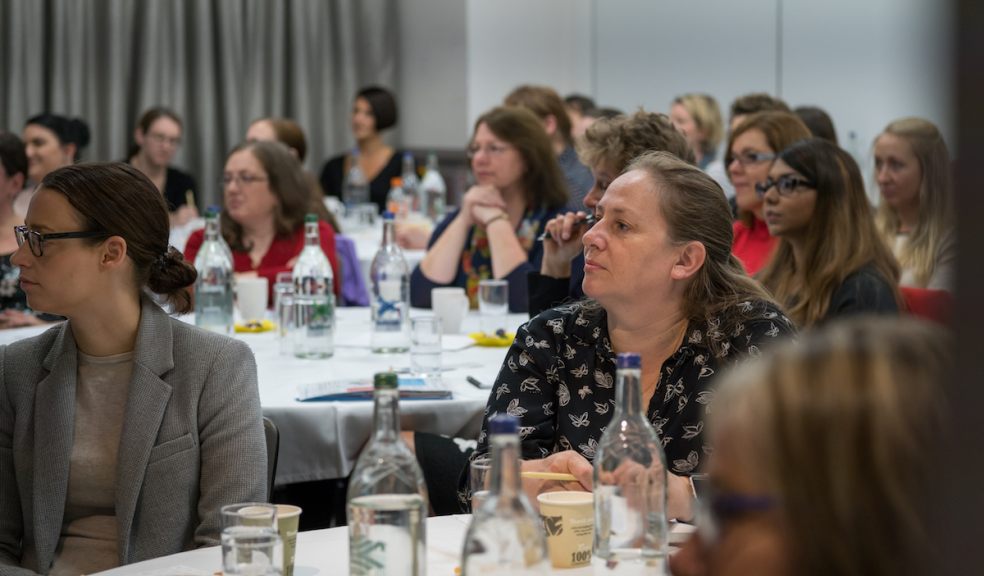 Development Conference declared a success
A development conference for PAs and key office staff from across the South West has been declared a huge success, with a 40 per cent growth in attendance on last year.
The event was staged in Bristol by the Exeter PA Network and offered training, development and networking for executive assistants, personal assistants, secretaries and administrators.
And building on the success of this event, organisers have already begun to plan next year's conference.
Attendees travelled from as far as Launceston, Neath and Guildford. Some of the region's largest employers were represented, including Michelmores, the University of Exeter, Sampson Hall, Smith & Williamson, Ashfords, Stephens Scown, IOP Publishing, Exeter City Council, Intellectual Property Office, NPS South West, the Met Office, TLT, Devon Air Ambulance, NPTC Group of Colleges, Radius, Beard Construction, Atkins Global, AWP, BDO, Solicitors Title, University West of England and Grant Thornton.
Kim Glover, founder of the Exeter PA Network, said they were thrilled with the success of the event.
She added: 'We have been overwhelmed by the amazing feedback we have received from attendees, speakers and exhibitors. It seems we really hit the mark with this year's line-up.
'We're confident that our attendees will have returned to their desks with learnings that could save their organisations thousands of pounds. In particular, the session on cyber security will have educated our attendees to a higher level than most CEOs! We want to thank those organisations who supported their PAs in attending the event and congratulate our delegates, who took time out of their busy lives to focus on their personal and professional development.
'We want to say a big thank you to our Sponsors, Michelmores LLP, Hays Recruitment and Deer Park Country House Hotel, without whose support we would not be able to put on such events for the benefit of our PA members and the organisations they work for.'
Sally Gregory, Executive Assistant to Chief Operating Officer and HR Director at the
Met Office, attended the event.
She said: 'What an amazing day – quality guests offering engaging presentations on relevant issues and interesting exhibitors demonstrating services that really would make our jobs easier. Plus an amazing opportunity to network and share best practice with other PAs from the area.  Great value for money, with fantastic 'takeaways' in terms of learning and personal development.'
The conference took place at the DoubleTree by Hilton Hotel in Bradley Stoke, Bristol. Speakers included Simon Crumplin of Secrutiny, Kate Doodson of Cosmic Ethical IT, Andy Workman, clinical hypnotherapist and motivational speaker, and Paul Vice, former Royal Marine Commando who overcame severe and life-changing injuries to secure success at the Invictus Games.
For more information about the Exeter PA Network visit www.exeterpanetwork.com or email hello@exeterpanetwork.com
To be notified when the 2018 Conference goes live, and be first in the queue for early bird tickets, subscribe via www.exeterpanetwork.com/events