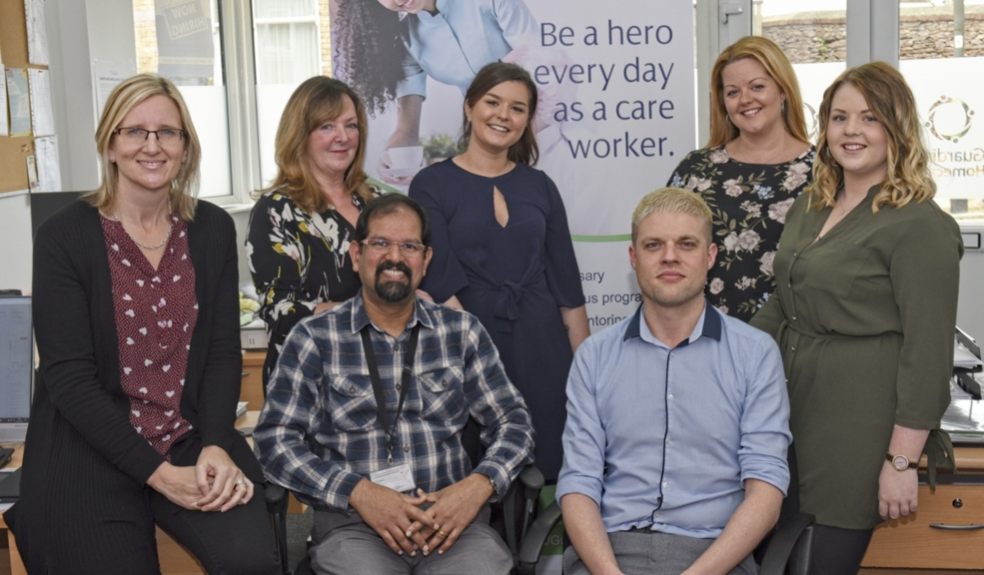 Dementia sufferers stay at home with specialist care 
PEOPLE living in south Devon who suffer from dementia can receive care at home thanks to a specialist training scheme being run by a care provider in the area (June 2019).
Dementia sufferers can remain at home while receiving care, rather than having to live in a residential home, with the help of trained carers working for Guardian Homecare in Exeter and Torbay.
Catherine Porter, Manager for Guardian Homecare said: "We believe supporting people with dementia is extremely important as it enables them to retain their independence and lead fulfilled lives.
"We now train all our social care workers to support dementia sufferers, as we understand how it is important for people to remain in their own homes. We are passionate about arming our carers with the best possible skills and our training scheme begins from the moment they are appointed.
"Anyone who is appointed as one of our home care workers can benefit from our training scheme and learn a range of new skills. They will be trained to understand different stages of dementia and the way it affects each person."
Guardian Homecare operates a professional team of domiciliary carers committed to providing high quality care to individuals in their own homes. 
Its team of trained, specialist, care workers provide positive-based outcomes and person-centred care to people throughout south Devon. 
Catherine added: "Our carers are all equipped with the skills needed to provide kindness and understanding in a professional manner and encourage independence in service users."
Guardian Homecare delivers personalised home care supporting people wishing to stay living safely and comfortably in their own homes in south Devon.
It currently employs 140 carers and is looking for 100 new honest and kind-hearted individuals to help add to its teams in south Devon.
It says, despite the current culture of change in the fast-paced world of employment, care gives people the chance to create a worthwhile career for themselves that has longevity and security. If people are looking for a job for life with training and career advancement opportunities, then it is one of the few sectors that can offer this, says Guardian Homecare.
Catherine continued: "Although we have a team of nearly 200 carers already in Devon we're looking currently for more recruits and are keen to hear from people who are honest, committed, reliable and caring.
"We offer new recruits a five-day training induction and a 12-week onboard programme working towards a care certificate. We also offer flexible working hours, both full and part-time, as well as competitive wages and generous holiday allocation.
"It is a great opportunity for people to achieve a recognised qualification and they'll also be able to have access to exclusive discounts online and in-store from retailers including Tesco, Primark and Argos."
Guardian Homecare offers training and the opportunity for internal advancement. Anyone who joins the team is creating a career path using the different qualifications they can achieve.
New recruits are given free uniforms, access to national staff discount scheme for many major brands, as well as 28 days paid holiday, paid travel between calls and paid mileage.
Anyone interested in a position should call Guardian Homecare on 01803 853198 or drop in at its Drew Street branch in Brixham, during normal office hours for an informal chat. Alternatively, please visit www.guardianhomecare.org.uk.