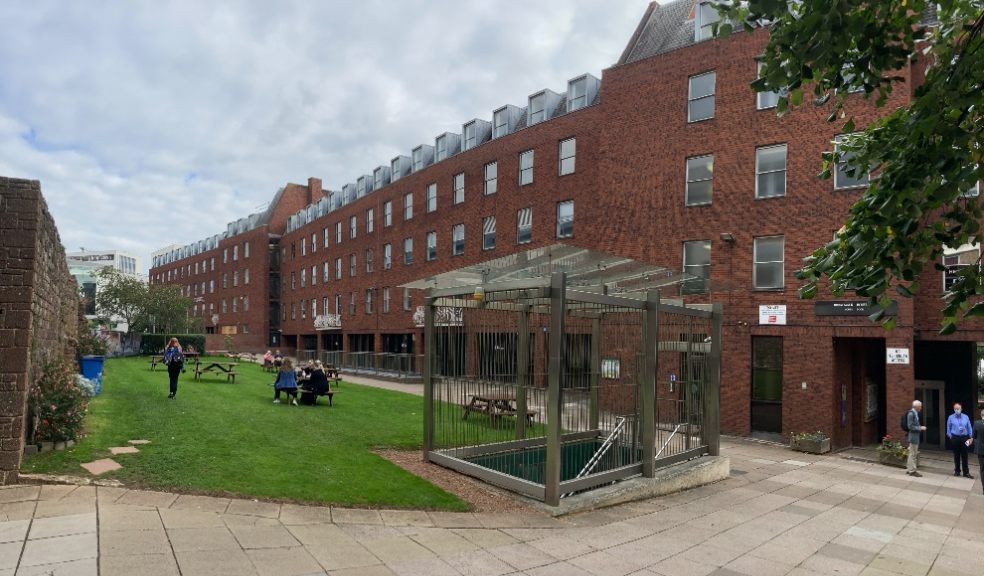 Castleforge announces investment in Exeter office real estate
PROPERTY investment firm Castleforge Partners today (November 13) announced the acquisition of Broadwalk House, a corporate office building in Southernhay Gardens, Exeter. 
The investment comes after Castleforge's research team identified Exeter as having one of the fastest growing city economies in the UK.
Castleforge forecasts that the 79,000 sq ft site, which is currently 64% occupied, and is located in the business centre of Exeter, holds a gross development value of over £40m.
With the investment, Castleforge plans to meet the increasing demand from companies in Exeter for alternatives to traditional fixed-term office space leases through its flexible workspace provider, Clockwise.
Factors contributing to Castleforge's decision included Exeter's internationally renowned university and growing population of young professionals and inbound commuters, which will all ensure high levels of workplace talent for local businesses.
Castleforge also cited that the city, which is home to the Met Office and is a centre for climate change technology, has the potential to become one of the UK's leading business hubs for innovative companies. 
Despite the challenging year faced by the city and the office industry, Castleforge is confident in both the office leasing market and the potential for flexible office spaces in Exeter to grow.
The purchase of Broadwalk House is part of a wider series of investments in office real estate by Castleforge across UK regional cities including Manchester, Southampton, and Leeds.  
Brandon Hollihan, Founding Partner of Castleforge Partners, said:"Exeter is a city with great potential to grow as a home for agile companies, many of whom will be looking for contemporary flexible office arrangements.
"The rising number of young professionals in the city, many of whom graduated from the local university, has ensured that there is a surplus of fantastic talent for businesses in the area.
"Our investment is in both the city and people of Exeter. We are thrilled to be contributing to the city's vibrant professional community at this time."