Can A Web Design Determine The Success Of A Website?
The advancements in modern technology paved the way for high-speed internet connections which brought forth any information readily available and accessible to a wide range of audiences all over the globe. In line with this, more and more individuals and businesses rode the tide and came up with their own websites to better promote their products and services to their potential market. Unfortunately, not all websites satisfy the needs and preferences of their target audience, which is why it is important to take a look at what it takes for a website to be successful.
Website Design
The design of your website can either grab the attention and pique the interest of your visitors in a single glance. It can also engage them and keep them coming back for more until they fulfill their desires and gain full satisfaction from gaining information for your site, purchasing your products, or subscribing to your services. For this reason, the design of your website can dictate its success or otherwise.
So yes! The design of the website is one of the key elements that determine its success.
Thus, it is imperative to ensure that the overall look and feel of your website, as well as how users navigate through it, is optimized. For this reason, it is best to enlist the services of a seasoned website designer who will be able to help you make your site aesthetically appealing and fully functional. They will be able to ensure that your website will be able to cater to the different stages of visitor engagement, from grabbing their attention, raising their interest, increasing their desire to take action, up to meet their satisfaction.
Visitor Engagement: Attention
You need to design your site to instantly grab the attention of your visitors in a matter of seconds. One of the ways to do this is by coming up with catchy headlines because if you don't catch their attention instantly, then for sure they will be headed over to another site. In order to know the effectiveness of your site in this stage of visitor engagement, measure your bounce rates and exit rates. There are numerous web analytics tools that you can use to do so. The lower your bounce and exit rates are, the better is the design of your website.
Visitor Engagement: Interest
Another thing that you need to consider in designing your website is whether your site will be able to pique the interest of your readers. You can measure whether your visitors are convinced that they are in the right place by the time they spend on the pages of your site. This includes the number of clicks, scrolls, as well as comments they made on your site. If you are successful in feeding their curiosity, there is a great chance that they will spend more time on your site. Thus, ensure that your website design makes it easy for your visitors to scan the pages, read through the information, and navigate through different pages.
Visitor Engagement: Desire and Action
Good website design will make your visitors feel like they will get the most value from what you are offering. An indication of this is when they click on the call to action buttons on your site. Thereby, it is imperative to ensure that these buttons are within reach of the visitors of your site. Assess the effectiveness of your site through multivariate or A/B split testing wherein you can try different designs to determine the most efficient one in increasing desire and pushing for action.
Website Content
Aside from website design, another element that can determine the success of your site is your content. Make sure that your audience will be able to find the information that they are looking for through the content of your site. It must be relevant to your niche and updated with the latest details. Not only this, but you need to regularly post content to your site because a site without much information, or with details that have not been updated for a certain period of time, becomes stale and hardly discoverable. For this, you can mix text posts with images or infographics, or upload video content from time to time to offer a variety for your site visitors.
Website Security
Website security is also another key in determining the success of your website. As much as possible, make sure that the information of your users is safe and secure on your site. This will establish their trust on your site and eventually build your credibility. Make sure to have an SSL certificate because this is an important asset for your website. Once your site has an SSL certificate, it can be loaded over an HTTPS protocol which ensures that the connection between your website and your visitor is secured through encryption. Without a secure connection, your website, as well as the personal data and sensitive information of your users are open to vulnerabilities.
Search Engine Optimization (SEO)
When your website design, content, and security work well together, then you will be able to come up with an effective SEO technique that will make your site appear in the top search results when users look for any information, product, or service within your niche. This is important because no matter how great your website is, if your target audience is unaware of it, then your site won't reach its maximum potential of leading your target market to your brand. An SEO strategy will help you build more traffic to your site, and get the best possible results from this traffic that you were able to generate.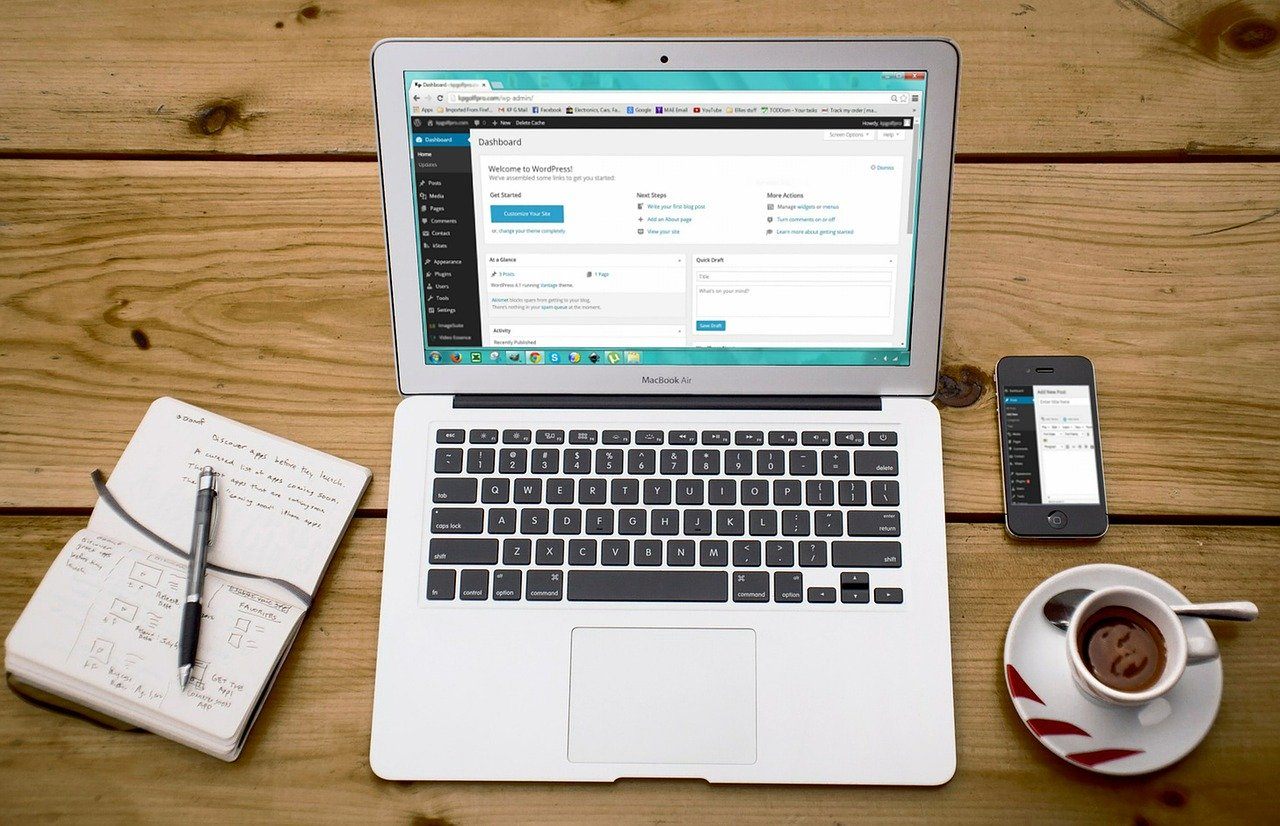 Indeed, the primary element that determines the success of a website is its overall design. But aside from this, its content and security greatly matter too. An SEO technique effectively integrates all these elements and ensures that the site is discoverable to your target audience. Once all these elements are properly in place, for sure your site will be successful and effective in engaging your visitors.