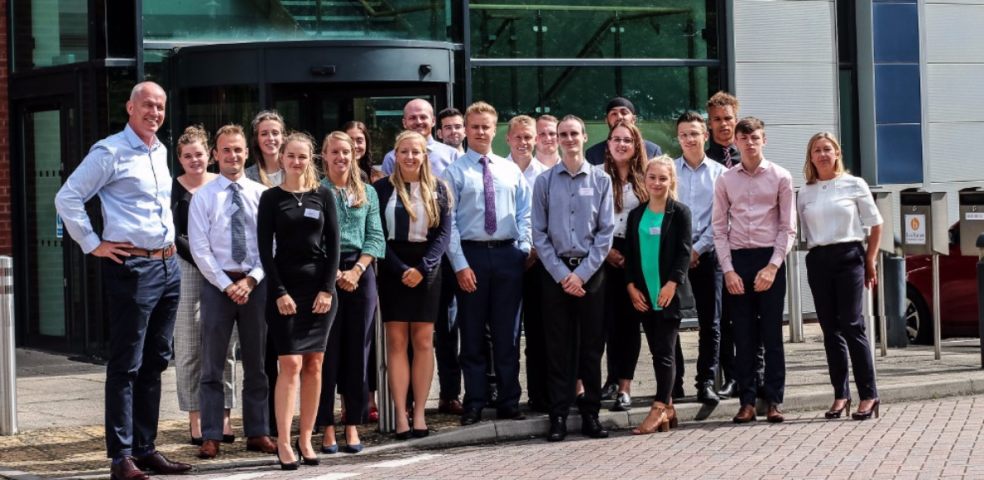 Accounancy firm recruits record number of graduates and school leavers
Top 30 accountancy firm, Bishop Fleming have employed a record number of graduates and school leavers as the firm continues to expand.
The recruitment of 25 graduates, seven school leavers and two 12-month industrial placements comes as the firm celebrates its centenary year and looks to the future.
Hiring a total of 34 trainees, the new intake will work across the firm's seven offices, in the South West and Midlands. Each trainee will receive significant support as they undertake training programmes to gain their accountancy qualifications.
The investment in trainees will support the further expansion of the firm, which since September 2018 has seen a 3.71% increase in headcount, as well as continued growth for the past 10 years.
The 25 new graduates join the firm from universities around the country such as Exeter University, Bristol University, Sheffield Hallam University, University of West of England, and Plymouth University.
School leavers will join from Ivybridge Community College, Torquay Girls Grammar School and Hanley Castle.
The trainees will pursue qualifications from the Institution of Chartered Accountants in England and Wales, such as ACA and from the Chartered Institute of Taxation, CTA qualifications.
The new recruits will be mentored and given a 'buddy' to guide them through their training with the firm, helping them receive valuable on the job experience.
The firm is still recruiting for trainee and professional roles and continues to grow as it celebrates its centenary year.
Bishop Fleming, People Director, Anna Averis said: "The employment record number of graduates this year demonstrates our continued growth and success.
"We have recently confirmed our commitment to create the most rewarding working environment for our people. One of the many ways we are aiming to achieve this is by ensuring that our new joiners and current employees have the opportunity to receive continued training, coaching and development to enable them to reach their full potential."