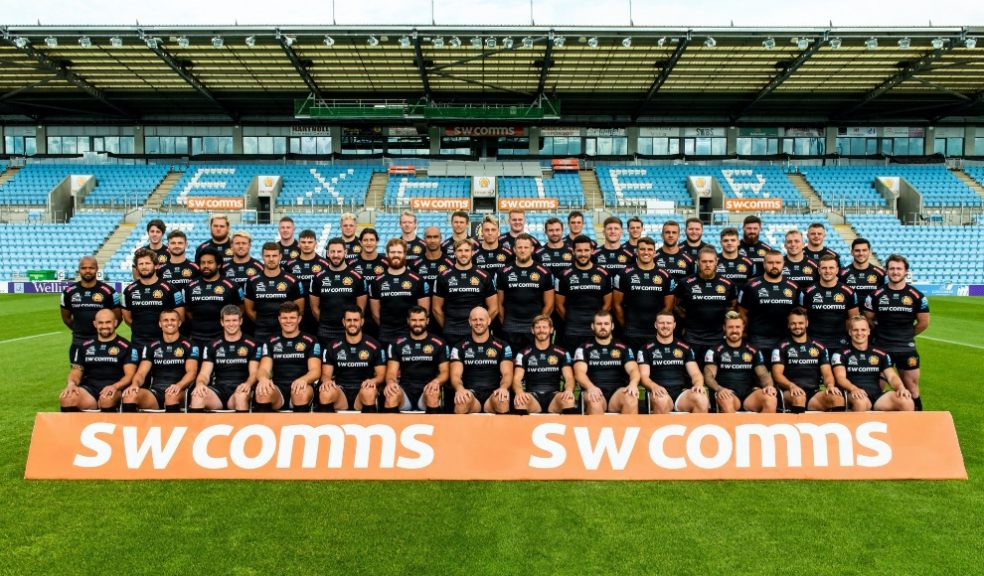 Exeter Chiefs tackle climate change with Kensa Heat Pumps
Kensa Heat Pumps, the south west's largest low carbon heating employer, has joined forces with Exeter Chiefs Rugby Club, the south west's leading sports team, as an Official Supporter for the 2021/22 Gallagher Premiership Rugby season.
Headquartered in Cornwall, but with offices minutes from Sandy Park in Exeter, Kensa Heat Pumps is the UK's leading manufacturer, supplier and installer of ground source heat pumps, a renewable technology that delivers low cost and low carbon heating to properties across the UK.  The Kensa Heat Pumps name will appear on the back of the Chief's home kit for the 21/22 Premiership season. 
Stephanie Gregory, Marketing Director at Kensa Heat Pumps said: "We are immensely proud to be supporters of Exeter Chiefs Rugby Club. As avid fans, and with a comparable south west success story, it has been a long-held ambition for Kensa to strengthen the relationship. Following unprecedented demand for heat pumps, we are now in the exciting position to officially support the Chiefs. With Kensa meaning 'first' in Cornish, it is poetic that the two organisations are united in an ambition to remain as champions in their respective fields."
Stephanie adds: "In what has been a particularly trying time for all, sport has continued to provide a welcome dose of normality. We are privileged to be able to extend our support to the Chiefs and the sporting community, as we emerge from the grips of one crisis and re-set our sights on tackling the climate crisis. We wish the Chiefs luck in defending their titles this season, and look forward to sharing their journey in 21/22."
Simon Lomax, CEO of the Kensa Group added: "We are delighted to be sponsoring the Exeter Chiefs.  They are hugely respected for the manner of their progression to the top of the game.  In many ways, the rise of the Chiefs has mirrored Kensa's own growth over the past 20 years and goes to show that there is always a reward for a smart strategy, hard work, integrity and ingenuity - traits we like to think we share with the Chiefs. We look forward to partnering with them on what we are sure will be a highly successful season."
Kensa's sponsorship is announced as the Exeter Chiefs are looking to retain their hard-won titles both in the domestic 2020/21 Premiership and European Champions Cup.
Lisa Duncan, Sales and Marketing Director for the Exeter Chiefs, said: "As a club, we are delighted to embark on this new sponsorship agreement with Kensa Heat Pumps. As a strong Westcountry-brand themselves, it's fantastic that we can work together to promote one another on a grand stage through their new kit sponsorship."