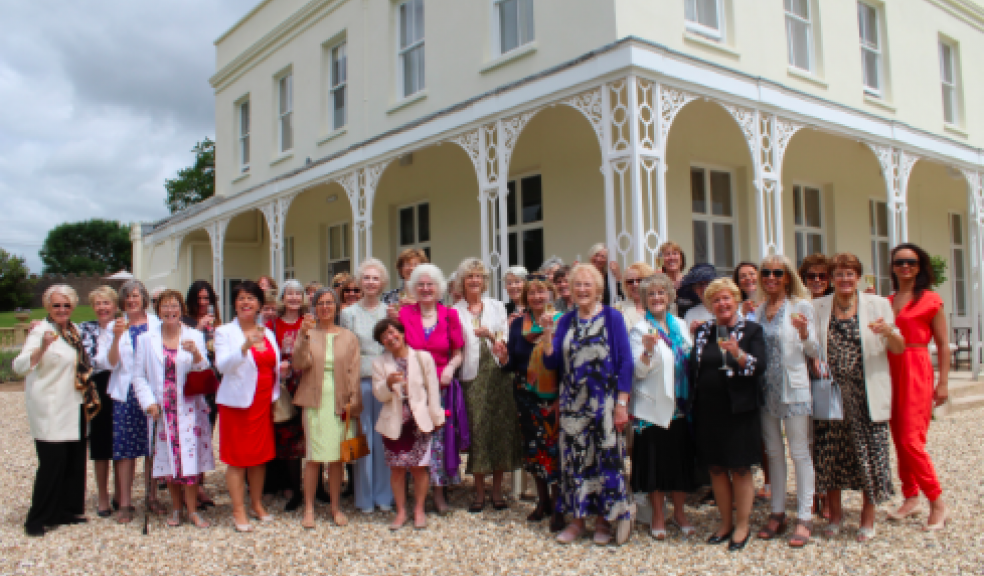 Ladies Do Lympstone - again!
Last time, it was hard hats and high viz jackets all round as Ladies Do Lunch enjoyed an exclusive preview of Lympstone Manor, celebrity chef Michael Caines' new country house hotel. 
Four months on,  the dress code was definitely summer for the Ladies' first lunch there since it officially opened. 
They were welcomed by Ladies Do Lunch hostess and founder, Sally Sedgman. 
Then they enjoyed a tour of the hotel and then sipped champagne on the terrace enjoying the magnificent views of the River Exe before tucking in to a two course lunch in one of the hotel's beautiful dining rooms.
Ladies Do Lunch is one of Exeter's most successful dining clubs, now approaching its 15th year.