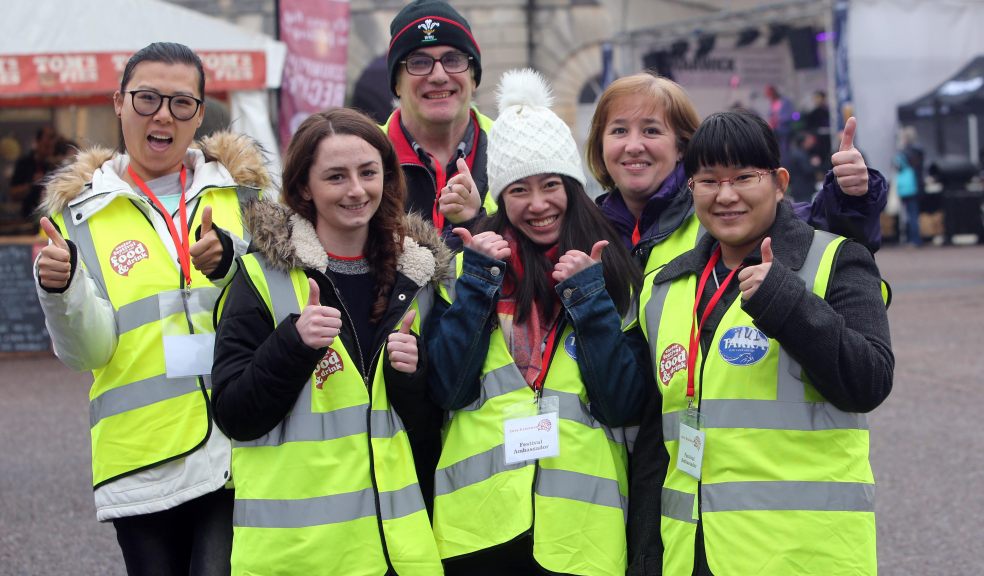 Volunteer opportunities at Exeter Festival of South West Food & Drink
The award-winning Exeter Festival of South West Food & Drink is returning for its 15th consecutive year and is now recruiting volunteer ambassadors.
Festival ambassadors will gain valuable work experience and an exclusive 'behind the scenes' insight to one of Exeter's leading events.
A firm fixture on the food calendar, the Exeter Festival of South West Food & Drink is held in the scenic grounds of Exeter Castle Courtyard and Northernhay Gardens. The festival celebrates local, artisan South West Food & Drink, and features celebrity chefs, cookery demonstrations, over 100 food stalls, three live music nights, foodie workshops and fun activities for the whole family.
The festival is a not-for-profit and relies on volunteers to work as festival ambassadors during the set-up and running of the event. There are a variety of roles available to volunteers throughout the weekend, from Friday evening when the first of three live music events kick off, to Monday afternoon.
Being a festival ambassador provides the opportunity to work at and gain free access to one of Exeter's most esteemed events, while adding volunteer experience to your CV, learning new and transferrable skills and meeting like-minded foodies.
For more information about the volunteer roles and how to register your interest, email karen@exeterfoodanddrinkfestival.co.uk  or visit http://www.exeterfoodanddrinkfestival.co.uk/Become-a-Festival-Ambassador/