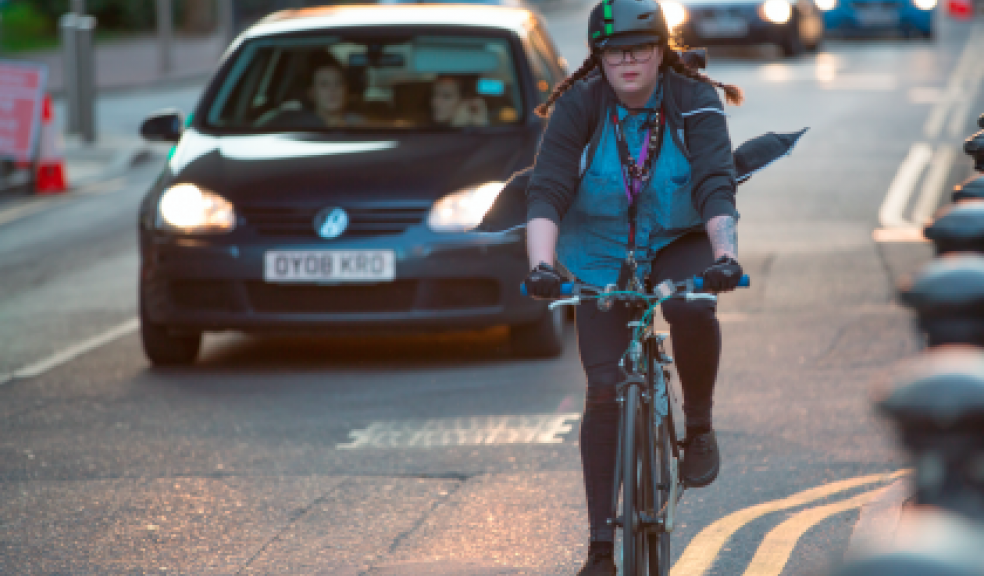 Travel Devon and Ikea work together to promote sustainable travel
Travel Devon has joined forces with IKEA to help workers at its new Exeter superstore commute to work in a more sustainable and healthy way.
IKEA Exeter opened in the beginning of May and Travel Devon, Devon County Council's travel advice service, is giving the store's workers the tools to make informed choices on travelling in a sustainable way.

IKEA is the latest company to take advantage of Travel Devon's expertise, who have advised staff on sustainable methods of transport including car sharing, cycle and walking routes and train services.

Workplaces in Barnstaple, Exeter and Newton Abbot are already benefitting from the scheme provided through the Workplace Support Access Fund programme, funded by the Department for Transport.

For the last few months Travel Devon has been advising IKEA how to further develop its travel plan.
The company has also signed up for the Travel Devon Toolkit, an online platform where they can access all the tools they need to start travel planning for their workplace.      

This includes a travel survey which IKEA is using to enable them to better understand how their workers are travelling to work and what would help them make more sustainable choices in their travel.

Individual IKEA employees have been offered Personal Travel Plans (PTP), giving them a series of travel options for their regular journey to work, school or the shops. It provides all the information they need to get started including on car sharing, park and rides facilities, hire bikes, cycle and walking routes and train services.

IKEA Exeter is also gearing up for Bike Week in June 11-17 which is supported locally by Love to Ride. staff are being encouraged to take part by registering and logging their rides on the Love to Ride Devon website: https://www.lovetoride.net/devon

During Bike Week Travel Devon will support staff events encouraging people to take up cycling for leisure or start cycling to work through schemes like cycle confidence taster sessions.

IKEA will also host the Travel Advisors who will talk to co-workers about their travelling habits, give travel information and signpost to any additional support including free bus taster tickets. 

Councillor Stuart Hughes, Devon County Council's Cabinet Member for Highways Management said: "It's great when large companies like IKEA, with a reputation for sustainability, are proactively helping their staff to travel in more sustainable ways. Encouraging more people to walk, cycle and use sustainable transport provides helps improves people's health, reduces congestion on the roads and has environmental benefits."
Nick Earle, IKEA Exeter Store Manager, said: "As part of our ongoing ambition to create a better everyday for the many people and to have a positive impact on all of our store locations, we encourage all our customers and co-workers to use sustainable travel options. Over 85% of co-workers at IKEA Exeter come from the local area and we are pleased to be partnering with Devon County Council to encourage them to use Personal Travel Plans so they can travel to work in more sustainable ways."

For more information on or to take part in about Bike Week go to: https://www.lovetoride.net/devon?locale=en-GB

For more information on how, Travel Devon can help your business go to: https://www.traveldevon.info/