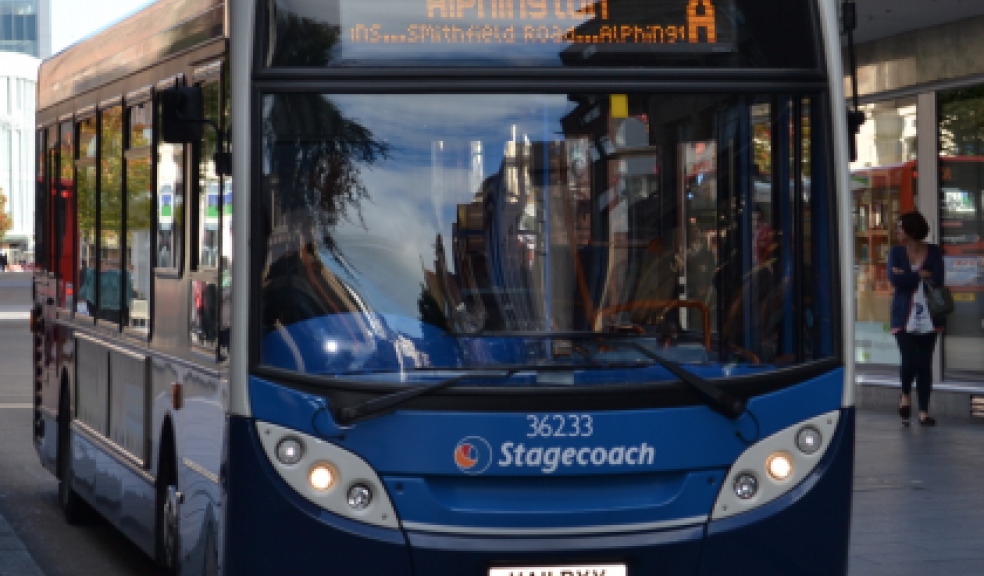 Stagecoach South West announces Christmas and New Year bus services
Stagecoach South West have released the special Christmas and New Year bus schedule detailing services over the holiday season.
Services will run up to Christmas Eve to accommodate as many people as possible during the busy festive period. Services are set to finish slightly earlier on Christmas and New Years Eve, in preparation for the annual holiday, but routes will continue to operate through to around 7-9pm, to ensure people can travel after work and shopping.
Two specific service changes just for both Christmas Eve and New Years Eve affect the H bus service in Exeter, which will not serve Exeter Quay, and the N21 Service, which will not operate. The last buses will leave Exeter High Street at around 8.30pm.
As in previous years, services will not operate on the two main bank holidays, Christmas Day and New Year's Day. Special services will run on a number of routes on Boxing Day. Across Exeter routes 5, 9, 57, A, E and F2 will operate. In Plymouth, routes 1 and 2/2A will operate, along with route 12 in Torbay and the 21 service in North Devon. Normal school holiday services are set to resume from 2 January onwards.
The South West Falcon will run until late on Christmas Eve, with the last coach heading towards Bristol leaving Plymouth at 5.20pm and the last departure from Bristol at 9.30pm. The Falcon service will operate on Boxing Day and New Year's Day, on a special timetable, to provide connections to and from Bristol Airport.
Bob Dennison, Managing Director of Stagecoach South West, said: "Our staff work extremely hard to ensure that services run as smoothly as possible during the exceptionally busy festive period. They do a fantastic job and we couldn't be prouder of our Stagecoach community. Queues of traffic, congestion and parking can be stressful at Christmas so we are encouraging people to take the bus and try and relax a little this festive season!"
For more details on services and to find your local bus timetable for the festive period, please visit the Stagecoach website www.stagecoachbus.com
Or download the Stagecoach App to plan your journey on the go and check the festive schedules on your smartphone
www.stagecoachbus.com/promos-and-offers/national/stagecoachbusapp