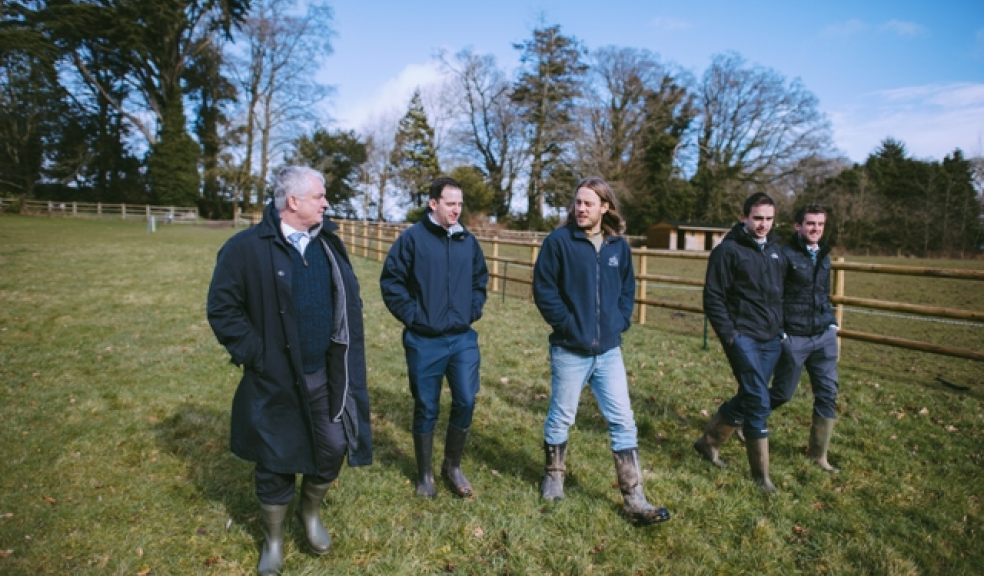 Sidaways celebrates 25 years in business
An Exeter-based firm of chartered accountants is celebrating 25 years in business by saying thank you to its clients.
Sidaways Chartered Accountants was founded by Jeremy and Sarah Sidaway in 1990 and has grown to become a team of nine employees, with more than 650 clients across the country.
Now the firm is saying thank you to its many clients, holding a celebration event at Exeter Cathedral this Thursday (June 11).
Director Jeremy Sidaway said: "We are delighted to be celebrating our 25th year in business and as part of our celebrations many of our clients are joining us at a very special celebration at Exeter Cathedral.
"When we started the business, Britpop hadn't even hit the charts and Margaret Thatcher was still Prime Minister. A lot has changed in a quarter of a century, but it's been wonderful to help our clients across the West Country and beyond grow, whether they have been with us for a short while or for many years. We have always remained consistent in offering a comprehensive, friendly and professional service at a very competitive price."
Sidaways, based at Pynes Hill in Exeter, offers services including tax planning, business start-up packages, management consultancy and systems advice across a variety of sectors including construction, law, ecommerce and property.
The company is busy in its anniversary year raising money for new charity partner, Farms for City Children, and has launched a programme of free expert-led workshops on topics ranging from social media to financial forecasting.
The celebratory event at the cathedral will feature a raffle raising funds for Farms for City Children. Donated prizes include an Exeter Host City World Cup Rugby 2015 ball signed by Exeter Chiefs, a hamper, two signed Michael Morpurgo books and meals for two at five pubs in Devon.
Mark Walker, Director of Sidaways client Exeter Cleaning, said: "Sidaways are superb. I owe the success of my business to them. We took boxes and boxes of old accounts to them and they sorted it all out for us. I would recommend them to anyone and everyone. Congratulations on your 25th anniversary. I can't speak highly enough of them."
McGaheys Tobacconist, in Exeter, has been a client for 20 years.
Martin McGahey said: "I first started working with Sidaways because I needed accountancy ideas for my business. Sidaways fulfilled that roll extremely well and they continue to be very positive. I recommend them to friends of mine all the time. I would like to wish them a huge congratulations for their 25th anniversary and I'm sure the business will grow stronger and stronger over the next 25 years."
The company's 25th year has seen the number of clients grow, whilst employees Dan Routcliffe and Sam Andrews recently became directors. The company even has its own office dog, Blue, a German Shorthaired Pointer rescue dog, who now has her own Twitter channel with over 1,000 followers.
For more information, including latest workshops, go to www.sidaways.co.uk