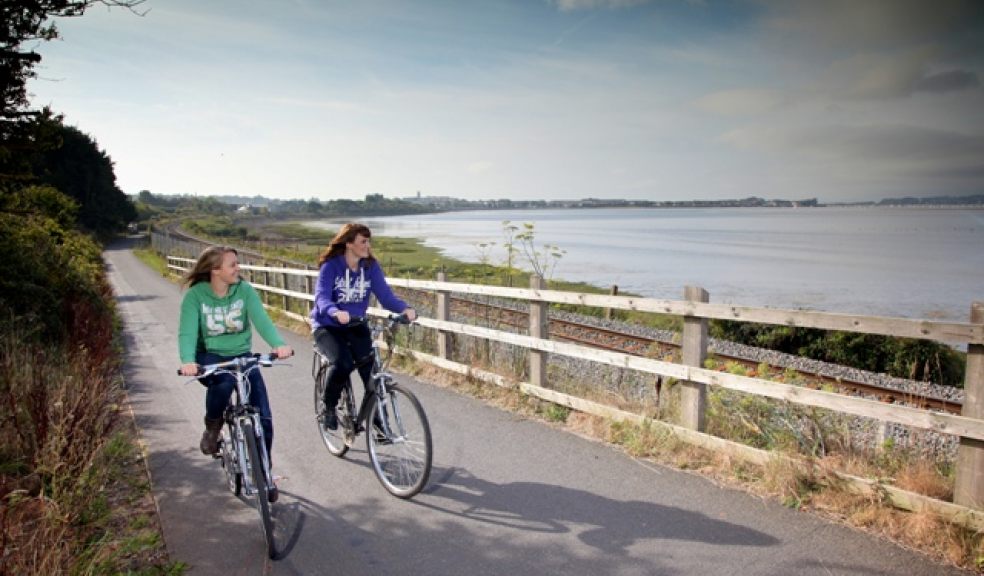 Proposals to extend Teign Estuary Trail
A public exhibition on proposals to extend the Teign Estuary Trail to Dawlish will be held later this month.
Devon County Council is currently exploring the next section of the Trail and how best to provide links through Dawlish.
The exhibition will be held at the Community Centre on Dawlish Strand, from 12noon to 7pm, on Friday 15 July.
Members of the public will have the opportunity to comment on a number of route options which are being considered and will be on display at the exhibition.
Councillor Stuart Hughes, Devon County Council Cabinet Member with responsibility for cycling, said: "This exhibition is a great opportunity for people in Dawlish to have their say on potential cycle links through the town. The long term ambition is for the recently completed Exe Estuary Trail to link via Dawlish to the Teign Estuary Trail, connecting Teignmouth and Bishopsteignton to Kingsteignton and Newton Abbot. We want to develop a user-friendly route for people of all ages to enjoy recreational walking and cycling trips, as well as catering for users of mobility scooters and commuting cyclists."
Councillor John Clatworthy, Devon County Councillor for Dawlish, said: "It is important that residents and stakeholders engage in the consultation process and make their views known so that there is consensus on the way forward to complete the Trail."
Mayor of Dawlish Councillor Angela Fenne said: "It is extremely important that all residents of Dawlish are included in the processes that make changes to the town they live in. Any decisions that are made that affect their town, now and in the future, should include their input to show they can influence change."
The County Council has submitted a bid for Growth Deal funding for the scheme and although funding has not yet been secured, design and land negotiations to extend the Teign Estuary cycle route through Dawlish to Teignmouth are progressing.