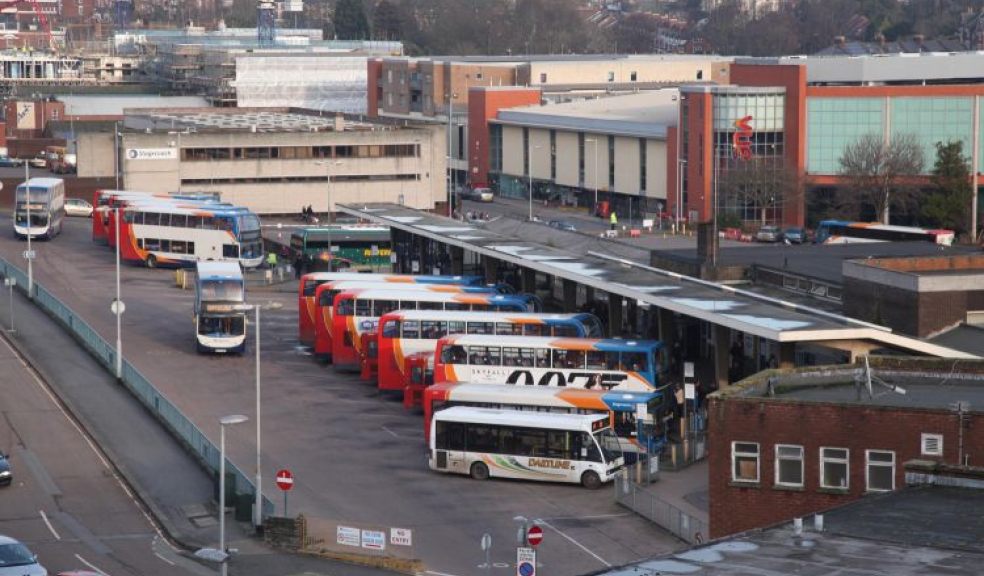 New modern bus station is top of bus users wish list
Bus users in Exeter have welcomed the provision on a new, modern bus station with up-to-date facilities in the heart of the city centre.
That's the general feeling according to feedback from a recent open forum attended by 650 people.
More than 550 feedback forms have already been returned to the City Council following the event at the Corn Exchange earlier in the month (3 March). The purpose of the event was to identify the needs of bus and bus station users from Exeter and wider Devon. Figures released today are still interim as a number of forms have still be analysed and final tallies made.
The City Council said that all the comments would help inform the next phase of detailed design.
"We were keen to hear everyone's views and we had a fantastic response," said Cllr Rachel Sutton. "We will now hold another exhibition on Wednesday 18 May from 8am to 7.30pm at Exeter Guildhall, allowing people to have their say on the detailed design before a reserved matters planning application is submitted in the summer."
As part of the latest forum, when people were asked to say what was bad about the current bus station, 160 said that it was old and needed updating, 95 that it was dirty, and 97 that the current site was exposed and not under cover.
More than 60 people commented that the toilets were on a different level to the buses and dozens responded that the facilities were lacking or uncomfortable. Eight people complained about pigeons!
Asked what people struggled with, 75 people identified the split level aspect of the current site, while others said that information boards and announcements could be better. More than 30 people mentioned the lack of an enclosed waiting area.
When asked what facilities were essential in a new bus station, 500 people said a covered waiting and boarding area. There was also widespread support for toilet facilities (511), an enclosed waiting (376), a staffed information area (408), seating (427) and departure information screens (453).
Cllr Sutton added: "We are happy to look at the provision of some form of enclosed waiting area, which I am confident can be covered within the existing budget for the bus station. We will also be making provisions for people with disabilities and visual impairments.
"A number of people have also raised issues around the use of the bus station by National Express coaches. This issue, along with all the feedback, will be looked at by the project team."
For further information and updates go to exeter.gov.uk/busstation