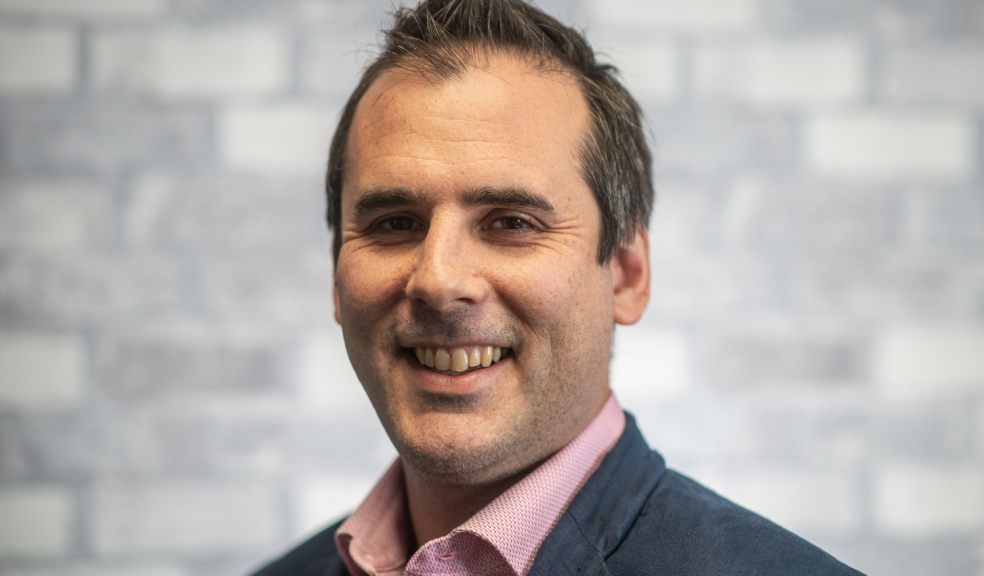 Leading online builders' merchant appoints new marketing director to further grow its brand
A leading Plymouth-based online builders' merchant, which is fast becoming a disruptor in the construction materials market, has signalled further expansion with the announcement of its latest senior appointment.
CMOStores.com, which recently celebrated 220% growth in just three years with turnover predicted to grow to £50m in 2019, has appointed Ben Hodson, who hails from the South West, as its new marketing director to help take the brand to the next level.
Ben joins the 100-strong CMOStores.com team based at Burrington Way, Plymouth. He has over ten years' national and international brand development and engagement experience as a senior marketing and creative professional for one of the UK's best-known baby product brands, Tommee Tippee.
Ben's aim is to transform the way in which builders source their products, using his ten years' experience of working in the parent and child consumable sector to bring the benefits of online shopping to the world of building supplies. While in a previous role, he helped to beat off competition from huge household names in the annual Parenting Brand of the Year awards in 2018.
Ben, who grew up in Plymouth, and where he currently lives with his wife and two young daughters, said: "This is a really exciting time to join CMOStores.com and further grow its brand. The company is continuing to expand exponentially and is increasingly being regarded as a real disruptor in this competitive market sector.
"One of the key differentiators between the newly-rebranded CMOStores.com and traditional merchants is our attention to customer service. This is, of course, in addition to the fact that speedy, efficient and easy online ordering from a knowledgeable sales team saves clients masses of time compared with trawling around old-fashioned stores."
Chief executive, Andy Dunkley who took the helm at CMOStores.com in 2017, commented: "With rapidly expanding sales and a growing team, this is a key senior appointment for CMOStores.com. Ben brings with him a wealth of skills and experience as well as fresh ideas and thinking that I have no doubt will help drive our brand at this exciting time in the company's journey. We are pleased to welcome him to the CMOStores family."