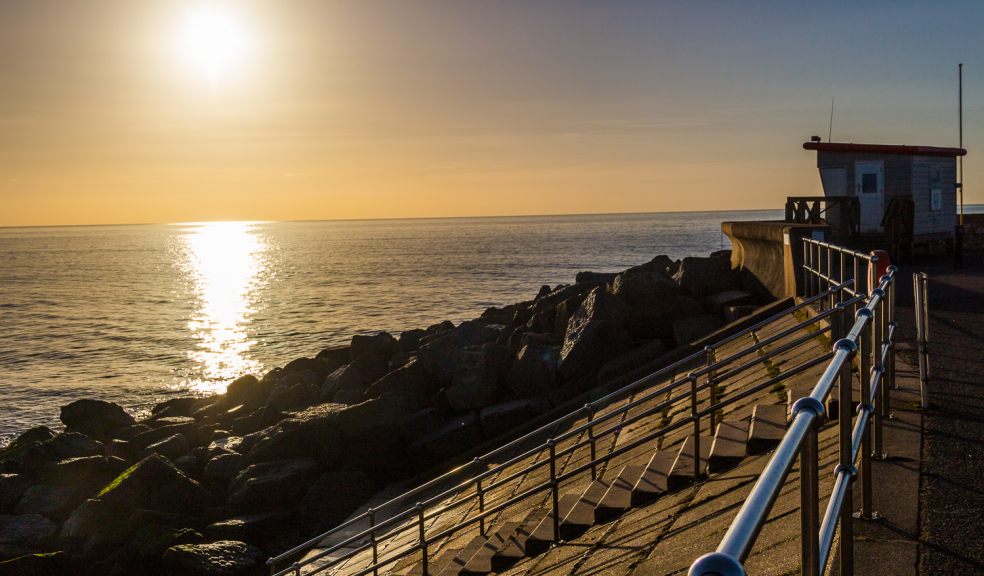 Hoteliers Walk-the-Walk to support SW Coast Path
One of the most renowned family hotels in Devon, Langstone Cliff, will be taking on 10.9 miles of the South West Coast Path on Sunday 30th October to help raise vital funds for its popular public path.
Louise Attwood, Front of House Manager, said: "The South West Coast Path is one of our most treasured attractions which help keep our family-run hotel on the Dawlish coastline busy all year round. For years we've offered up the path as a free attraction for guests coming to stay at the hotel as well as enjoying many a stroll ourselves over the years. This year, we've decided we'd like to give something back to the iconic coastal path and raise some essential funds for its upkeep. We'd love to welcome any locals and guests the opportunity to sign up and join us on our 17.5km quest or donate all they can to support us in raising money for the non-for-profit organisation".
The Rogers family, who run the hotel, will be walking alongside a fleet of its loyal team from the Langstone Cliff to Exeter alongside any others who wish to partake in the fundraising event. Other well-known hoteliers such as Alex and Olga Polizzi will also be walking alternate routes alongside the South West Coast Path during October to raise money for the charity.
Each year, the South West Coast Path launches its #Challenge630 campaign to help raise money to regenerate parts of the path. The path is not only used by visitors from all over the UK and further afield but also by locals to enjoy for free whenever they wish to do so.
Zoe Hughes, the Events Manager of this year's South West Coast Path Challenge added: "We're incredibly happy to have the support of such a landmark hotel within the South Devon catchment and would encourage as many people as possible to help support those endeavouring to walk parts of the path this year".
On Sunday 30th October, the Rogers family, their fellow team members, locals and some guests will be meeting at the hotel at 10am for coffee and tea before making a prompt start at 10.30am on the South West Coast Path just to the rear of the hotel on 'ladies mile'. From there, they will be heading east towards the Dawlish Warren Nature Reserve and the Exe
                 
Estuary before arriving in Exeter mid-afternoon. After a pit stop, the group will be heading back to the Langstone Cliff Hotel for a celebratory drink in the bar and to put their feet up.
Fancy getting involved? Register to join their team on the South West Coast Path website here, or if you can't quite stretch your legs that far, why not offer them your support by donating as little or as much as you'd can via their Virgin Giving page here.
For more information on joining their team or the arrangements, you can call Langstone Cliff on 01626 221329 or head to their blog to read all the updates here.