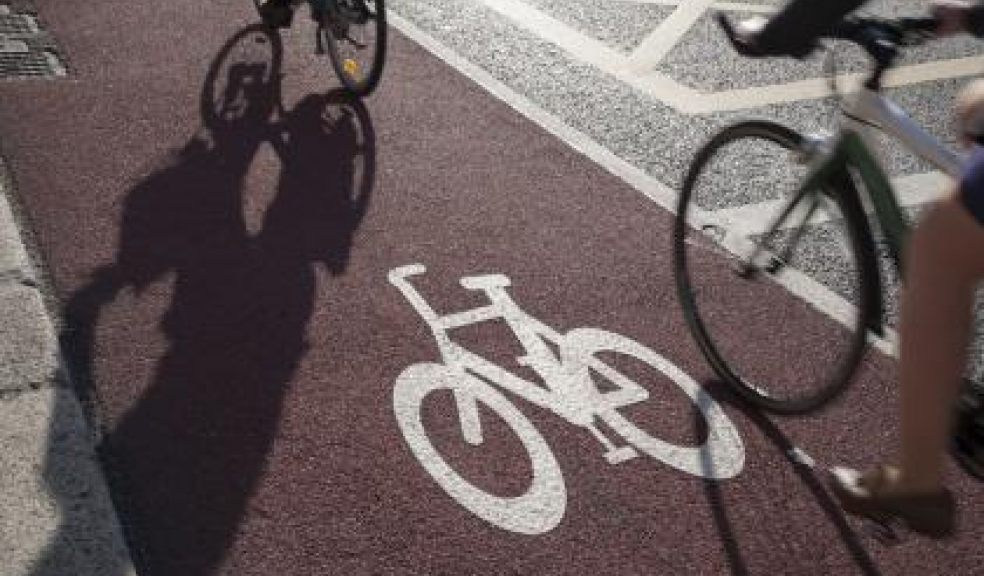 Funding for sustainable travel projects in Devon
Sustainable travel projects in Devon are to benefit from a £1.5 million funding award.
Devon County Council has successfully bid to the Government's Access Fund to increase levels of walking and cycling across the county by supporting access to employment, education and training.

The Department for Transport is providing £1.5 million funding over the next three years towards Devon's 'Walking and Cycling to Prosperity' scheme, which will also be backed with £60,000 of County Council funding.

The project will focus on key areas of housing and employment growth in Exeter, the Exeter and East Devon Growth Point, Teignbridge and North Devon to change behaviour and promote more active travel, particularly on journeys to work and places of education.
Working with a range of local partners, the project will target workplaces and educational establishments, inspire and engage residents of new communities and enhance opportunities for multi-modal travel via the Devon Metro network. The project will also support a further extension to the electric bike hire scheme in Exeter, and deliver annual walking and cycling challenges.
Councillor Stuart Hughes, Devon County Council Cabinet Member for Highway Management, said: "This funding will support our long term ambitions to give people more choice on how they travel. The scheme aims to help people make informed choices on how they travel, encouraging more people to walk, cycle and use sustainable transport which provides health and environmental benefits. This year we had record numbers take part in the annual Devon Cycle Challenge and since 2011 we have delivered more than 1,000 cycle confidence sessions and issued 68 sustainable travel grants to local businesses."
Councillor Andrew Leadbetter, Devon County Council Cabinet Member for Economy and Growth, said: "Sustainable travel can play an important part in the growth of our economy. We have seen infrastructure improvements, with new rail stations as part of the Devon Metro, and Exeter has become home to the first city-wide network of electric bikes for self-service hire by the public from on-street docking stations. Efficient transport links help tackle congestion and support local business."
The Department for Transport is providing £64 million to 28 schemes nationally as part of the Access Fund. The fund follows on from the previous Sustainable Travel Transition Year fund, from which Devon received £500,000 in 2016-17. Devon has received more than £7.2 million since 2011 to implement sustainable travel projects.

Since the beginning of the LSTF in 2011, Devon County Council has engaged with over 12,000 residents and 200 businesses.