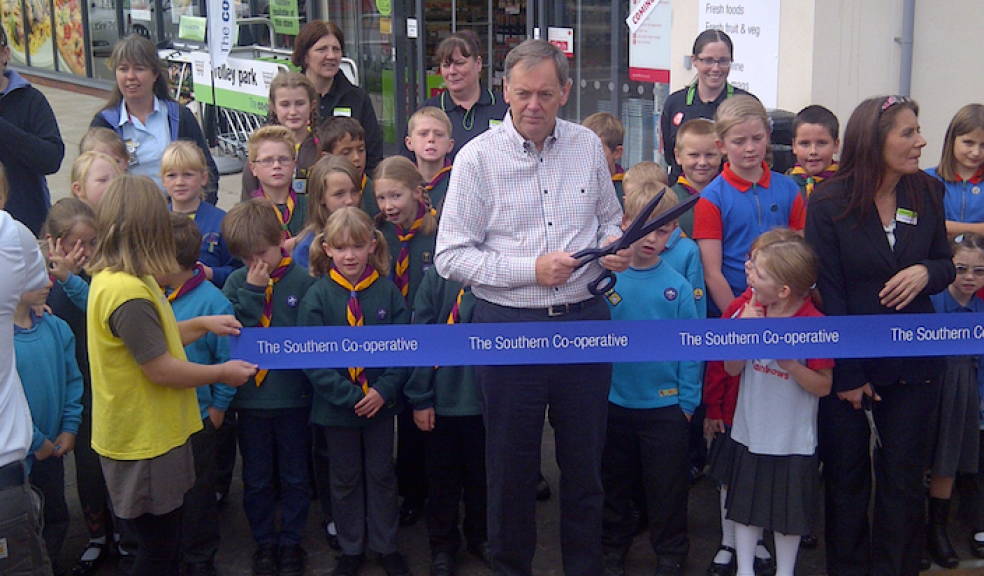 Films chart Cranbrook's development
A trilogy of short films, commissioned by East Devon District Council, charting the development of Cranbrook have been released.
The  films capture three of the major milestones reached by the East Devon new town at the second half of last year. The films document the first shop opening, the first all-through school (first secondary school / second primary school) opened and the start of the train service.
Cranbrook is about to approach its fifth birthday, as the town was born when the first turf was cut on 29 June 2011.
There are now over 1,300 homes at Cranbrook with an estimated population of around 3,000 people. In the next twenty years Cranbrook will be similar to the size of Barnstaple, with a population of around 20,000 people.
Cllr Paul Diviani, Leader of East Devon District Council, said: "It is wonderful to see on film the opening of the first shop, the train station and the Education Campus at Cranbrook. What we are doing here in East Devon is bold and ground breaking in many ways. You can see from the local people in the films how enthusiastic and positive they are about their town. Local people living in Cranbrook are now working at Sky Park, Science Park, the airport and on the developments themselves, which is what we set out to achieve.
"Cranbrook is really only in its infancy and we will soon be consulting with local people about how they want Cranbrook to be in the future.
Hundreds of people turned out to witness history being made for both the first shop and the train station opening, and the education campus has doubled its roll call since the first term.
The films were was made by local production company Pangaea TV and are now available on YouTube, via the Exeter and East Devon Growth Point and East Devon District Council websites.
Exeter and East Devon Growth Point You Tube Channel: www.youtube.com/channel/UCkOjHK6D2doV4natjpMmSdw