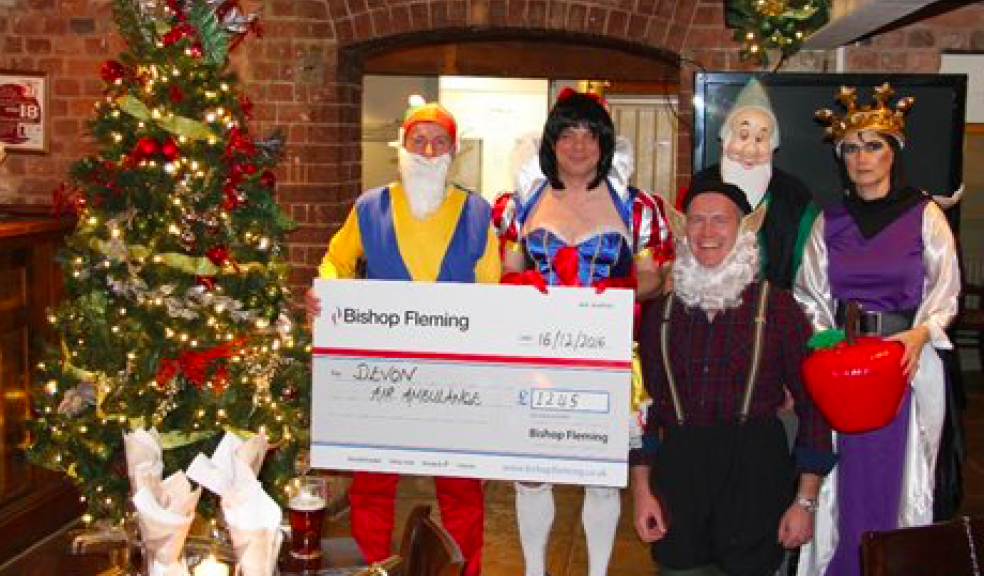 Fancy dress raises £1,245 for Devon Air Ambulance
After a vote from all of the staff at Bishop Fleming's Exeter office to decide on the Partners attire for the fancy dress Christmas party, the winner was Snow White and the Seven Dwarfs with the proviso that Partner and Head of Tax, Andrew Browne became Snow White for the evening.
Andrew took a bit of convincing and therefore as an incentive to become Snow White for one night only, decided to use the opportunity to raise funds for Devon Air Ambulance.
A total of £1,245 was raised for the charity showing that not all Christmas parties need to be completely self-indulgent.