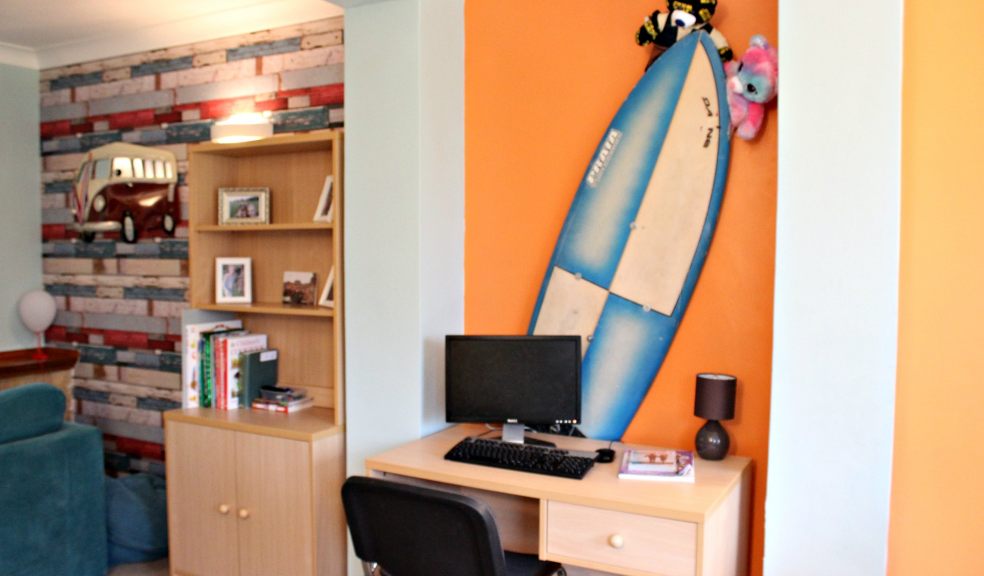 Exeter Deaf Academy Children's Home graded 'Good' by Ofsted
Ofsted has praised the "highly personalised care" at a specialist children's home for Deaf young people at Exeter Deaf Academy.
Exeter Deaf Academy, based on Topsham Road are celebrating the announcement that 'Progress House' has been graded 'Good' following a recent Ofsted inspection.
Following a thorough two-day inspection of Progress House, the Ofsted report praises how: "Young people benefit from a wide range of positive experiences that support their personal growth and emotional well-being".
Inspectors judged that the care staff provide "a child friendly and attractive home, which reflects the personalities of the young people who live there."
The three-bed home provides specialist 52-week residential care, 24 hours a day, for Deaf children, by qualified staff trained in British Sign Language (BSL) and Deaf awareness.
Exeter Deaf Academy Registered Manager, James Heaver said: "It is fantastic to be graded as Good. We have a close-knit team here who work incredibly hard and the Ofsted inspection has recognised the progress that we have made with our young people. The report says our young people feel settled and are doing well in their lives. Our staff are working together effectively, our young people feel well supported and the senior leadership support us. Placing local authorities are satisfied too."
James also said the Ofsted report reflects how the team at Progress House transform Deaf young people's lives. There are currently two young residents at the home, who are in their early teens, although the home has the capacity for another to join. Both Progress House residents are attending Exeter Deaf Academy and each have their own aspirations and need for individual support.
"They are two very different individuals but they each truly feel that this is their personal home," said James. "One young person has been developing their individual identity and we have been supporting them with that.
"Since they joined us in January last year, we have been increasing their BSL communication skills, confidence and awareness of their Deaf identity. The young person has shone in activities like the Academy's Christmas play and is enjoying being accepted for who they are."
James added: "One young person is doing well at a youth organisation in Exeter and is training to be a Leader there. They have also started to expand their social network beyond the Deaf Academy, and is making friends in the wider community, which is a positive achievement for them. We are also supporting them to have quality contact with their family."
The Progress House team take into account the young people's needs as Deaf residents, ranging from specialist equipment to overcoming communication barriers. James' team includes Deputy Manager Vicky Coombs and nine Residential Support Workers (RSWs) who are trained in BSL with the aim of all achieving Level 3.
"This is the young people's home and we want them to enjoy an environment where they feel included at all times," said James. "For example, if two hearing staff are having a conversation, they make sure that they use BSL to ensure that they do not feel left out of any conversation."
James added: "Our staff are there for our young people 365 days a year, 24 hours a day – including when some of our team went out with them for dinner on Christmas Day."
Mandi Street, Chair of Trustees and Governors at Exeter Deaf Academy, said: "We are delighted to receive the Ofsted report which expresses confidence that young people at Progress House are safe and making good progress. Our staff have worked exceptionally hard in response to feedback at the previous inspection, and we will continue to do everything possible to ensure that all aspects of our provision meet the highest of standards for our Deaf young people."
 
Ofsted's 'Good' grading requires a children's home to provide effective services that help, protect and care for children and young people and ensure that their welfare are safeguarded and promoted.
The Ofsted Inspection noted that 'the Registered Manager has a good working relationship with Lori Fox, Deputy Care Manager at Exeter Deaf Academy, who is the responsible individual for the home, and that the young residents are supported to build trusted and secure relationships and maintain healthy links with family and friends'.
The young people's attendance at Exeter Deaf Academy is excellent, and they are "very much part of a supportive community and have a peer group with which they can communicate effectively."
The inspection also highlighted that the residents have access to a good range of social and recreational opportunities both within and outside of Progress House, including hobbies and practical interests, which prepare them for becoming young adults.
The report added, "Across the team, there is a sense that staff are aspiring to provide young people with the best residential care experience they can."
Photos show the interior of Progress House