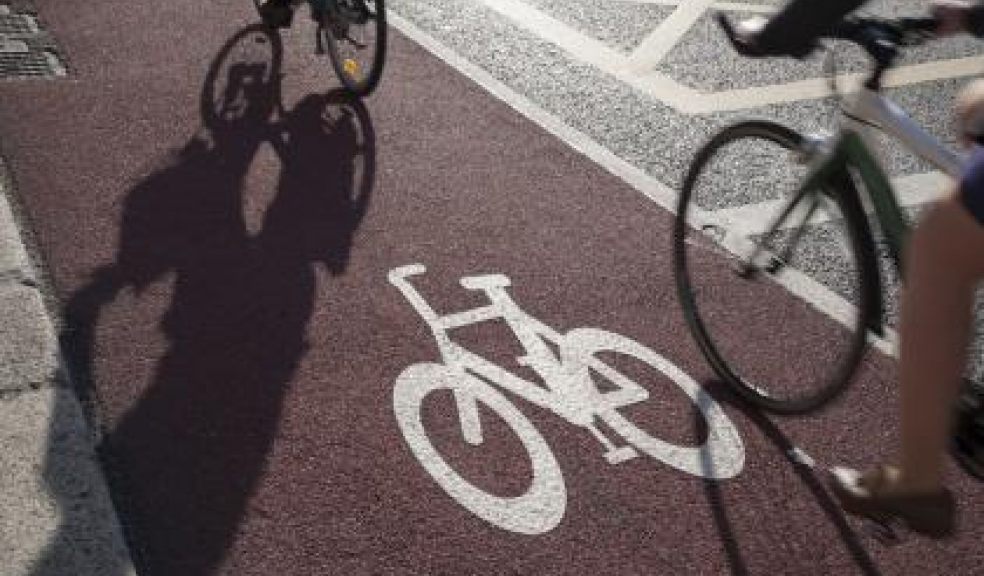 Exeter cycle network approved
The principle of an integrated Exeter cycle network, linking up schools, new developments, the university, the Exeter and East Devon Growth point, and the city centre has been approved.
Devon County Council's cabinet has given the greenlight to progressing plans for a series of high quality, multi-use routes around the city for use by residents, commuters, students and visitors.
Priority will be given to two multi-use trails - both linking Redhayes Bridge, which crosses the M5 near Junction 29, to the city centre, but serving different purposes.
The first 'primary' route will be more direct aimed at offering the quickest route to the city centre / university from developments on the eastern edge of the city,  including Pinhoe, Monkerton and Cranbrook.
It will provide a clear route with minimal delays, and high-quality segregation between pedestrians and cyclists.
The route will complement the Exe Estuary Trail which provides a similar type of link to the south of Exeter – the intention is for this new route to become just as popular.
The 'secondary' route will also connect housing and jobs on the eastern edge of Exeter to the city centre, but in addition will provide important and convenient shorter distance, local links to schools, services and jobs for communities living in the Heavitree and Whipton areas.
These proposals follow a public consultation last year which prompted hundreds of positive comments about the need to improve cycling routes across the city.
Many people supported improvements to create safer routes on quieter roads providing attractive links for less confident cyclists.
Others wanted more radical solutions, and this feedback helped prioritise the 'primary' route between Pinhoe and the city centre and the 'secondary' route through Heavitree and Whipton.
Now work will begin to produce more detailed proposals, including further consultation and design.
Councillor Stuart Hughes, Devon County Council's cabinet member for highways with responsibility for cycling, said: "Next week is National Bike Week and with Devon once again hosting the Tour of Britain this year more people than ever before are cycling.
"At the last Census Exeter was ranked in the top 10 cities for cycling to work, with a 57% increase
"Cycling is not only increasingly being seen as an attractive leisure activity which is good for your health but as a good way of beating congestion, reducing petrol costs and helping the environment.
"Improvements to cycling infrastructure across the city will help enhance this trend allowing better access to the city centre for shopping, improved access to education and encouraging more leisure trips.
"This is not just about catering for cyclists; it will also improve conditions for pedestrians and people with disabilities."